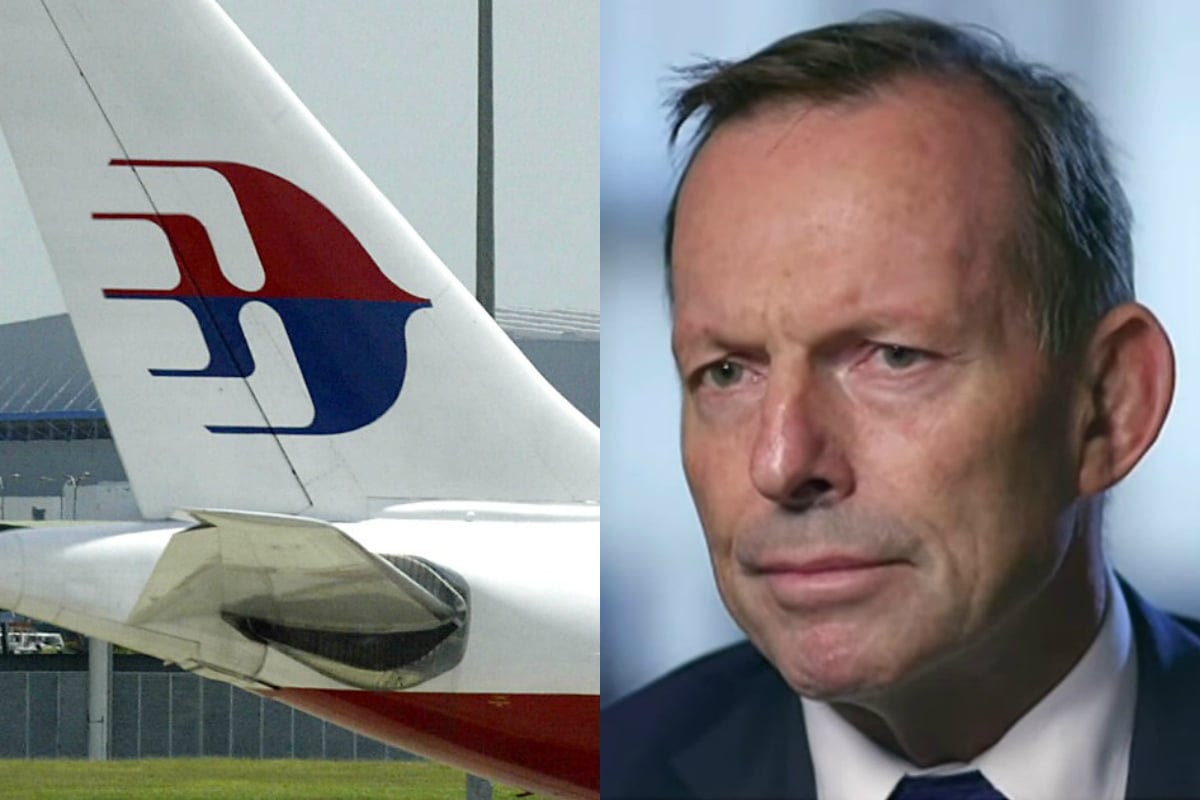 Former Prime Minister Tony Abbott says he was told "very early on" by Malaysian officials that the pilot of MH370 hijacked his own aircraft in an act of murder-suicide.
The Malaysian Airlines plane vanished on March 8, 2014, while flying from Kuala Lumpur. It was destined for Beijing, but contact was lost with the Boeing 777 over the South China Sea less than an hour after take-off.
Abbott, who was Prime Minister at the time, told Sky News Documentary MH370: The Untold Story he understood the Malaysian government quickly concluded that pilot Captain Zaharie Ahmad Shah had committed "mass murder-suicide".
Tony Abbott on MH370: The Untold Story. Post continues below video.
"My understanding, my very clear understanding, from the very top levels of the Malaysian Government is that from very, very early on here they thought it was a murder-suicide by the pilot," Abbott told Sky News.
"I'm not going to say who said what to whom, but let me reiterate – I want to be absolutely crystal clear – it was understood at the highest levels that this was almost certainly murder-suicide by the pilot.
"Mass murder-suicide by the pilot."
Asked by interviewer Peter Stefanovic if that pointed to a potential cover-up, Abbott said he didn't believe so.
"That's not my assumption at all and I've read all these stories that the Malaysians allegedly didn't want the murder-suicide plot theory pursued because they were embarrassed by one of their pilots doing this – I have no reason to accept that."
MH370 was carrying 239 people, including six Australians and 153 Chinese nationals.