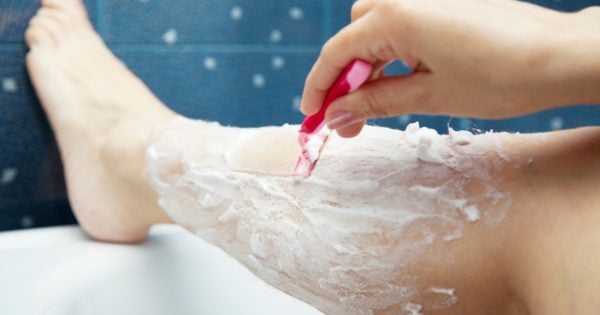 Dry patches. Oily skin. Scaliness. Mamamia writers, Ally, Andi and Clare have experienced all three of these skin issues. Each with their own fair share of skin troubles, they set out on the ultimate skincare solution trial. Here's how QV's range changed their skincare routines in just seven days.
Ally Parker.
It's a universal truth that the moment a woman shaves her legs, she is instantly transformed into a sleek, all-powerful dolphin. I don't know about you but I tend to flip-flop between said majesty and the scale-happy Demogorgon in Stranger Things.
Thankfully a gal like me can turn to her bathroom cabinet, AKA, where I hoard varieties of 'goo', in times of need.
Usually, the skin on my body – particularly my legs – flits between normal and dry depending on the season so I need a lotion that pulls its weight.
Over the last week I've thrown QV's Skin Lotion into the mix and I've got to say I'm impressed. Really. It's non-greasy, quick drying and has five per cent glycerin to bolster my dermis.
What's not to love? I shaved my legs three times this week – in the name of science – and was surprised to see the scale-factor drop each day.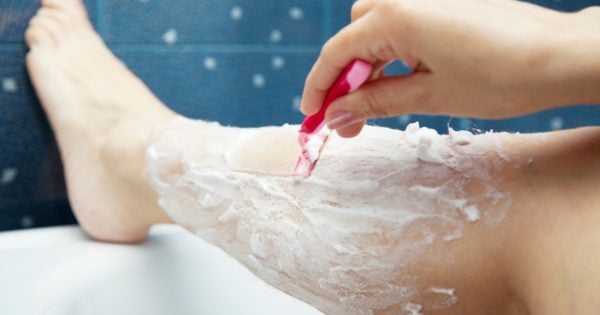 Summer is fast approaching. Image: iStock
Did I mention that my skin also likes to freak out occasionally? This bad boy is perfume, colour and lanolin-free – which helps avoid the Demogorgon comparison I mentioned earlier. What's best is that after a light coat I'm good to hop into bed and dream about tomorrow's breakfast.
The days of open-toe shoes (I will have you once again dear Birkenstocks) are fast approaching and with them, the regular shaving of legs. I don't know about you but I'm prepared.