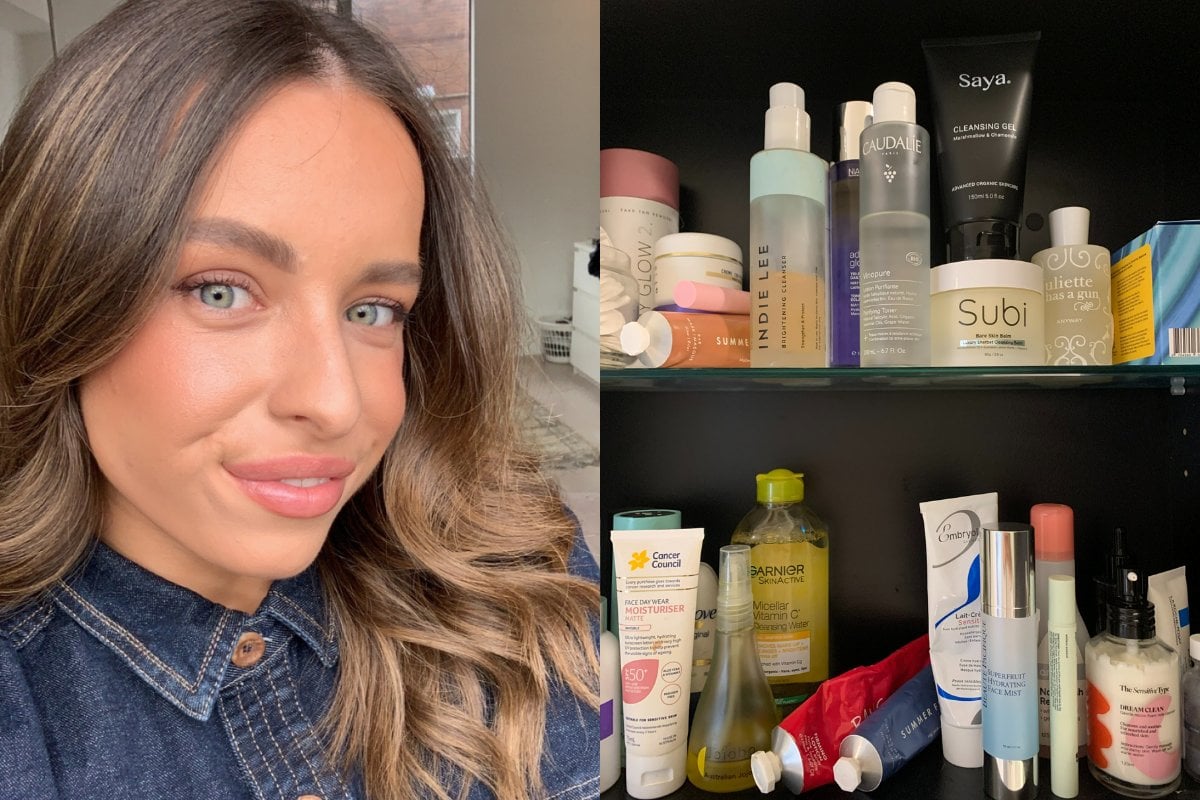 Hello! I'm Charlie, Mamamia's lifestyle writer, and I love beauty. 
Writing about it, talking about it, slapping it all over my face - the fact I can call it my job to trial and talk about the latest skincare and makeup products still blows my mind.
But I'm also... lazy.
Having to wait for a serum to sink in before applying another? I'm not interested. 
Leaving a hair mask in for 10 minutes, then washing it out? Probably not going to happen (despite buying many to try and convince myself I'll do it). 
Watch our senior beauty writer try the viral lube makeup hack. Post continues below.
I'm also very lucky that I can skip certain products. I'm in my early 20s (ok, I'm 25 this year but DON'T want to talk about it) and my skin is still pretty young and plump; it doesn't need anything too heavy duty just yet.
On the other hand, I'm crazy about makeup.
But enough about me - you're here to see what I put on my face, so here's a look inside my bathroom cabinet.
Skincare routine.
Despite getting the opportunity to trial new products on the reg (something I will always count my blessings for), my skincare routine is short and sharp, which so far works for me.
Background information: My skin is combo-oily; I get the occasional pimples and blackheads on my nose.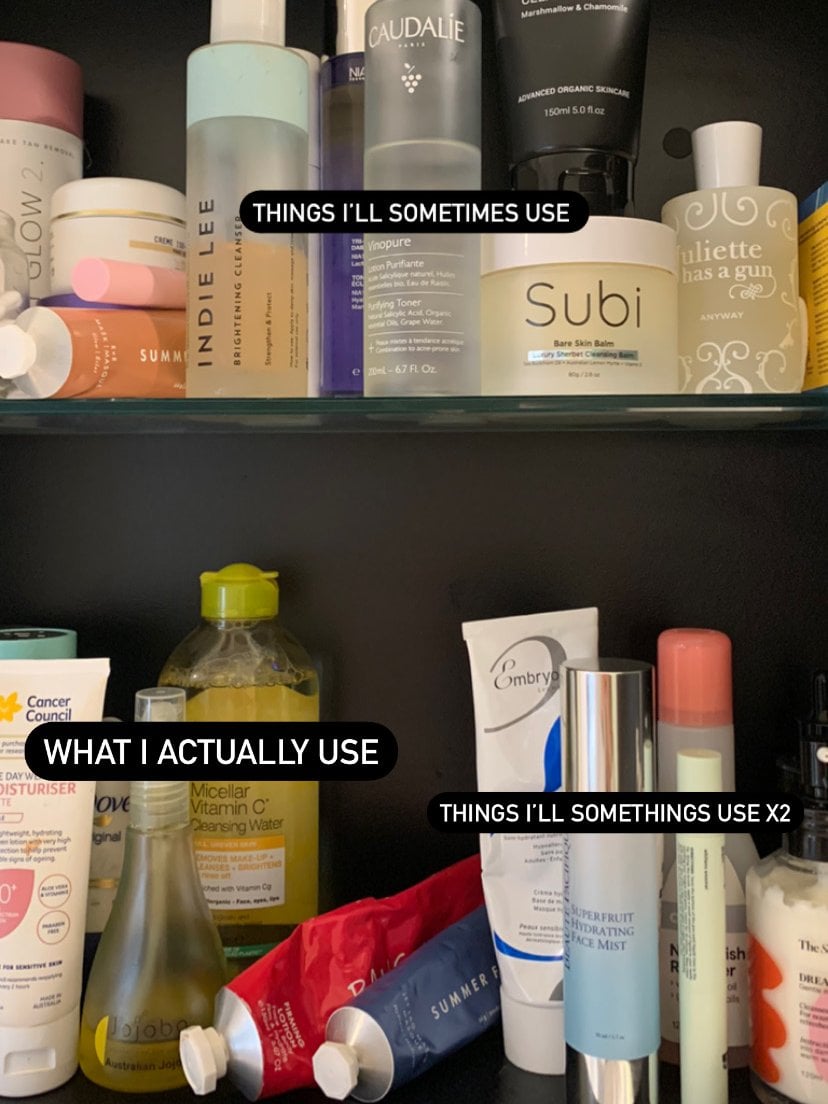 Image: Supplied.