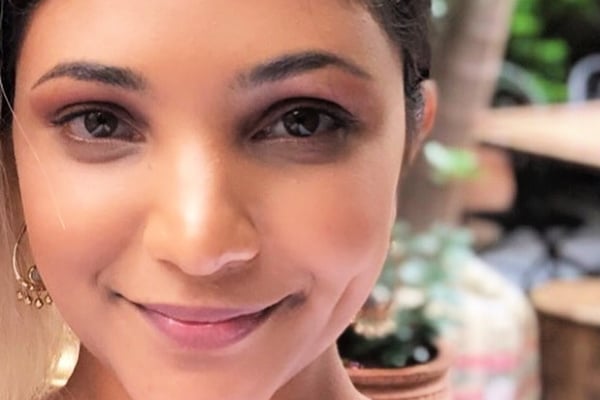 Mamamia's What's In Her Bag series asks Aussie women to give us a look at their everyday beauty routines. Kind of like a sex diary but with beauty. So… not like a sex diary at all. We discover what women are putting on their faces, how much of their hard-earned cash goes towards beauty, and what works for their busy lives. There's no right or wrong, just real beauty from real women. This week, a 31-year-old who is concerned about dark circles under her eyes shows us what's in her bag.
Side note – we asked a makeup artist to show us the best way to cover dark under eye circles. Post continues after video.
Name: Mala.
Age: 31.
Occupation: Dance teacher.
Skin Type: Normal/Combination. (You can learn more about different skin types here.)
Biggest beauty concern: Controlling my dark circles and keeping my under eyes plump.
AM skincare routine.