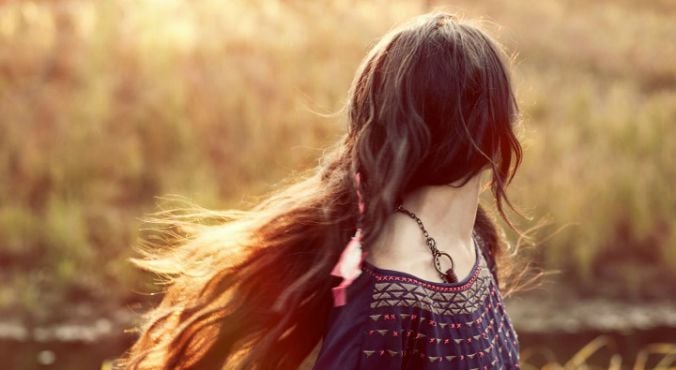 Image: iStock.
Winter and skin have not always been the greatest of friends.
If you're anything like me, cold air, harsh winds and jacked-up indoor heating throughout the winter months probably leave your skin feeling and looking tight, dry and flaky.
But now spring is FINALLY here, so it's time to use every weapon in your arsenal to help your poor, damaged, post-winter skin recover. The battle for healthy skin begins now.
1. Exfoliate.
I don't know about you, but winter leaves my limbs looking like a cracked riverbed and taking off a tight pair of jeans can make it snow.
Putting on moisturiser OVER this flaky skin will only temporarily mask the problem and clog your pores full of that dead skin. Proper exfoliation removes these dead skin cells and leaves fresh new cells ready to accept moisture.
Over exfoliation can strip your skin of its natural oils, though. To get it just right, limit exfoliation to two to three times per week.
There are plenty of exfoliation options out there mostly divided into two camps: scrubs and chemical exfoliates. Each is suited to different skin types so find the one that works best for you.
2. Keep showers short.
With cooler temperatures during the winter months comes the tendency to hang out in a steaming hot shower for a little longer. But as soothing as it feels, it doesn't do your skin any favours.