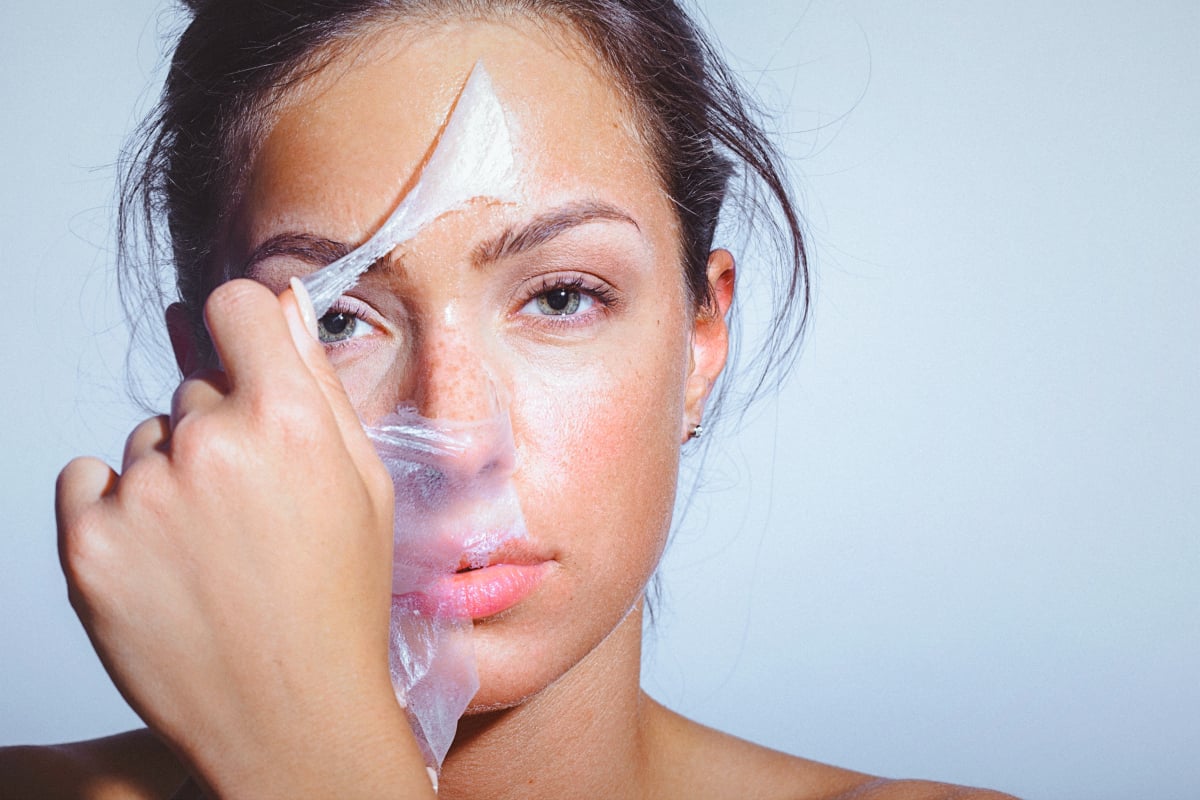 This wonderful nugget of beauty wisdom comes courtesy of Mamamia's beauty podcast, You Beauty. To ensure you never miss an episode, listen to You Beauty here for free. It's a blast.
Today, we need to have a conversation about pilling.
In other words, that annoying thing that happens sometimes when you put your foundation on and it crumples up into little balls of gross skin/product.
Pilling is one of those weird beauty things that's infinitely infuriating, but simple enough to fix when you know why it's happening. It looks like your skin is actually rubbing off (don't worry, it's not) and it's not fun.
Thankfully, Mamamia's executive editor and beauty journalist of 15 years Leigh Campbell shares your pain. She also knows how to get rid of pilling, and shared everything you need to know in order to stop it from ruining your skincare and makeup on the You Beauty podcast (get it in your ears below, post continues after audio).
What is pilling?
If you've ever spent five minutes applying your mists and serums and moisturisers and primers, only for it to form little balls of fluff or dry bits when you put on your foundation – that's pilling.
Much the same as when a cheap(ish) woollen jumper gets ball-y if you get caught in the rain, your skincare and makeup products can pill, and look and feel gritty when a compound/ingredient in one product doesn't interact well with your other products.