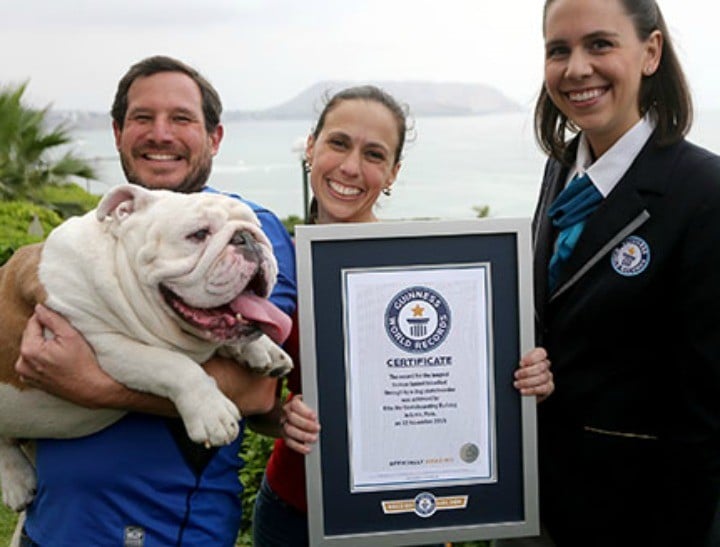 More importantly, just look at his little face.
Otto the skateboarding bulldog has proved he is no poser by gliding his way through a human tunnel and into world record history.
The 3-year-old British bulldog drew a crowd and as he rolled through 30 pairs of human legs to break the record for "Longest human tunnel travelled through by a skateboarding dog", which, let's face it, is not exactly a hotly contested field of achievement.
Otto's owners Luciana Viale and Robert Rickards were inspired by former 'fastest dog on a skateboard' Tillman, who recently passed away.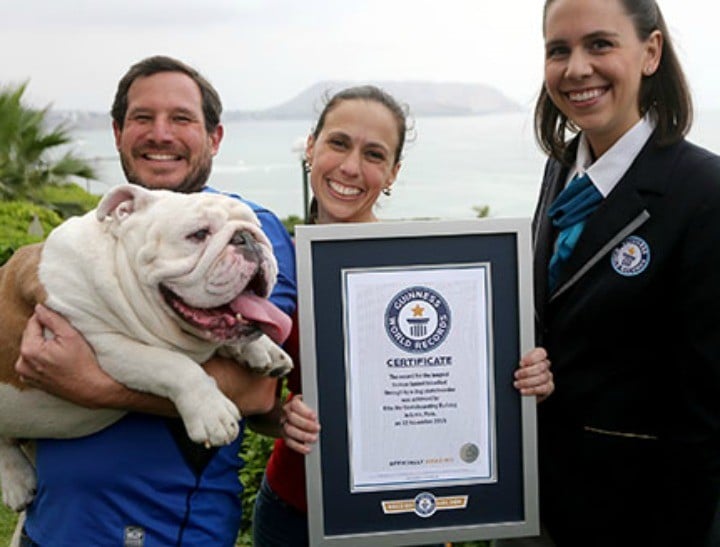 Viale said she first came up with the idea to attempt the tunnel record after Otto skated at her at speed and cruised safely through her open legs without hitting her.
Otto is also an accomplished surfer and skimboarder.