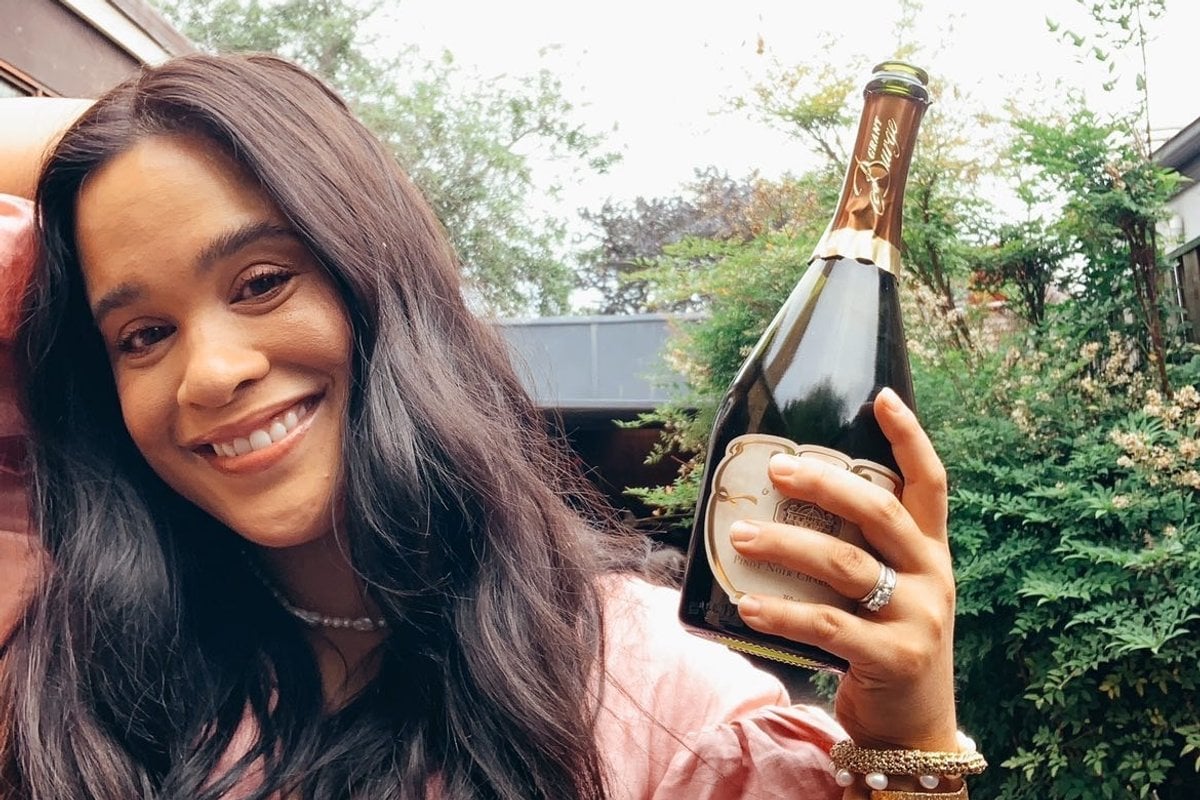 This post discusses suicidal thoughts and alcohol misuse. It could be triggering for some readers. 
I think my finest moment was when I actually googled 'alcohol allergy' (because surely a hangover couldn't feel THIS bad?).
Or perhaps it was the (multiple) times that I woke up in the morning to drive somewhere and needed to calculate how many hours had passed, since I'd polished off a bottle of wine. 
Or maybe it was the time when I was shaking and vomiting still, the next morning; that happened a few times over my toxic relationship with alcohol. 
These events were on rapid boil until after my 20s. But they didn't disappear, they just evolved to a slow simmer. 
While you're here, watch Shanna Whan share her alcohol recovery. Post continues after video.
Without fail, for many years, at 5pm or 'on a bad day', earlier in the afternoon; a bottle of delicious, crisp, cool wine would be cracked open and poured. I had noticed the on-the-clock timing, the alarm that would ring in my brain at a certain time each day.
But I chose to ignore it - because I loved alcohol. 
The trouble was, alcohol didn't love me back. 
It makes me sad to type that, to admit that I loved alcohol so deeply that I allowed it to continually damage me. 
We live in an alcohol saturated culture though, where social events are based entirely around pre-drinks, main drinks, then recovery drinks. Alcohol is everyone's therapist, cheaper than the real deal, tasty and available 24/7. Breaking up with alcohol is considered odd, questioned openly. Yet nobody ever says, "Why do you drink so much you end up sobbing then blacking out every weekend?". Instead, friends and family laugh, roll their eyes then knock back another six-pack special. "That was a wild night".
Every weekend, the romanticisation of alcohol begins on social media. The mimosas clutched in sun kissed hands with perfect manicures, the sake shots over iconic sashimi tacos. What is a delicious bowl of vodka rigatoni without a deep, glistening glass of red wine? 
This is the danger zone: How can I have fun and relax and live my best fantastical life without the ultimate sidekick, alcohol? What joy is there in the end of the week, if you aren't on the precipice of tipsy?