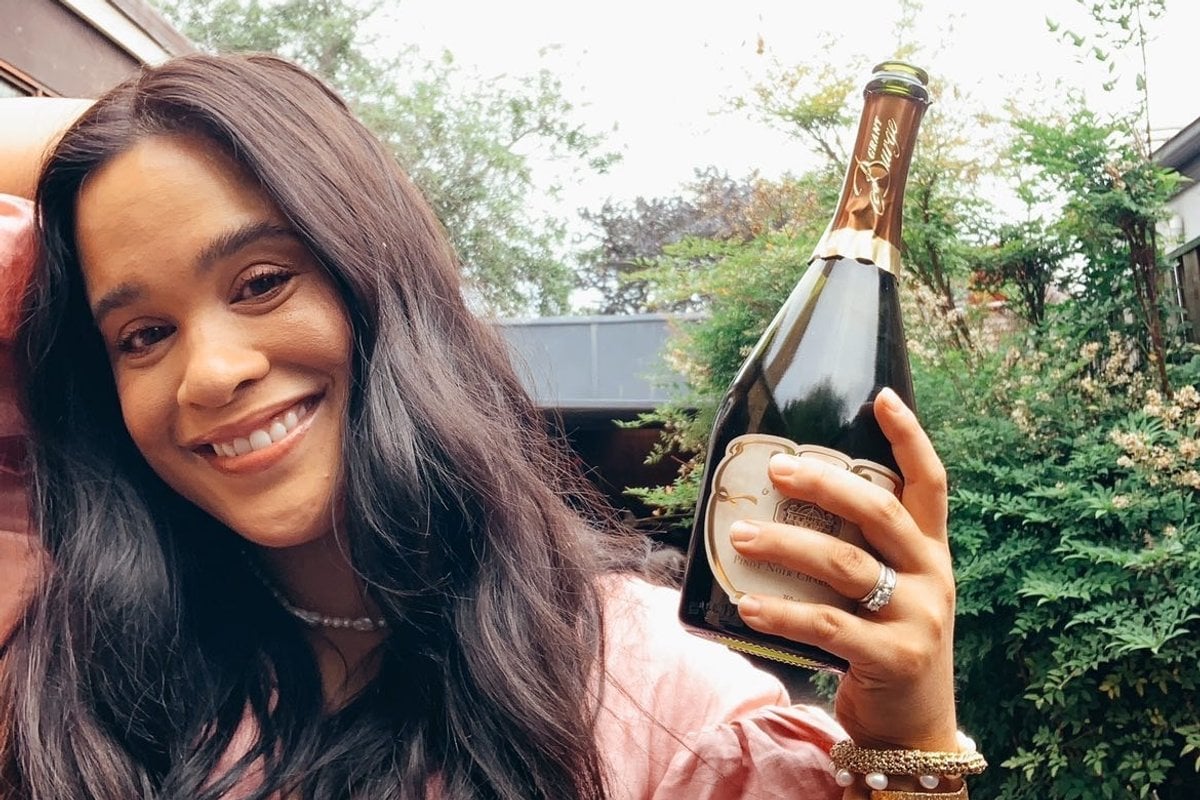 This post discusses suicidal thoughts and alcohol misuse. It could be triggering for some readers.
I think my finest moment was when I actually googled 'alcohol allergy' (because surely a hangover couldn't feel THIS bad?).
Or perhaps it was the (multiple) times that I woke up in the morning to drive somewhere and needed to calculate how many hours had passed, since I'd polished off a bottle of wine.
Or maybe it was the time when I was shaking and vomiting still, the next morning; that happened a few times over my toxic relationship with alcohol.
These events were on rapid boil until after my 20s. But they didn't disappear, they just evolved to a slow simmer.
While you're here, watch Shanna Whan share her alcohol recovery. Post continues after video.
Without fail, for many years, at 5pm or 'on a bad day', earlier in the afternoon; a bottle of delicious, crisp, cool wine would be cracked open and poured. I had noticed the on-the-clock timing, the alarm that would ring in my brain at a certain time each day.
But I chose to ignore it - because I loved alcohol.
The trouble was, alcohol didn't love me back.
It makes me sad to type that, to admit that I loved alcohol so deeply that I allowed it to continually damage me.