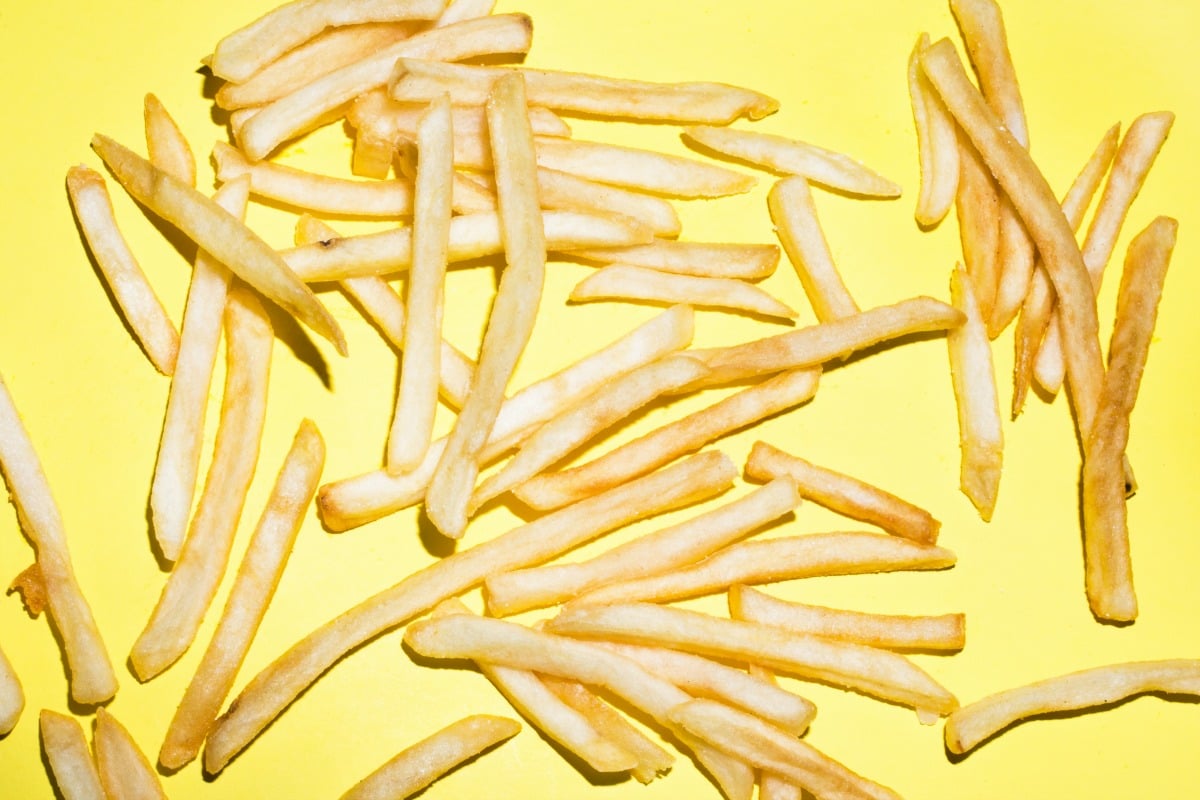 Oh.
We've got bad news.
Very, very bad news.
Apparently we're only meant to eat six hot chips in one serving…
Yep, we're just as shocked as you are.
In an article published in the New York Times last week, Harvard Professor and nutrition scientist Eric Rimm claimed consuming more than six fries in a single serving could lead to long-term health problems.
"I think it would be nice if your meal came with a side salad and six French fries," he said.
Craving hot chips? We share the strangest cravings we've ever had in Mamamia Confessions. Post continues below…
Referring to hot chips as 'starch bombs', Professor Rimm also said that potatoes are among some of the unhealthiest vegetables available, as they lack the nutrients found in green leafy vegetables.
"If you take a potato, remove its skin, cut it, deep fry the pieces in oil and top it all off with salt, cheese, chilli or gravy, that starch bomb can be turned into a weapon of dietary destruction."
Um, rude.
Understandably, Professor Rimm's serving size suggestion annoyed quite a few people across the world.
After all, who the heck could limit themselves to just six chips?!
I pick up 6 fries at a time and eat em, don't tell me how to live my life. https://t.co/xT7foZIEnX

— Sweet Tee (@Trodgers_4) December 5, 2018