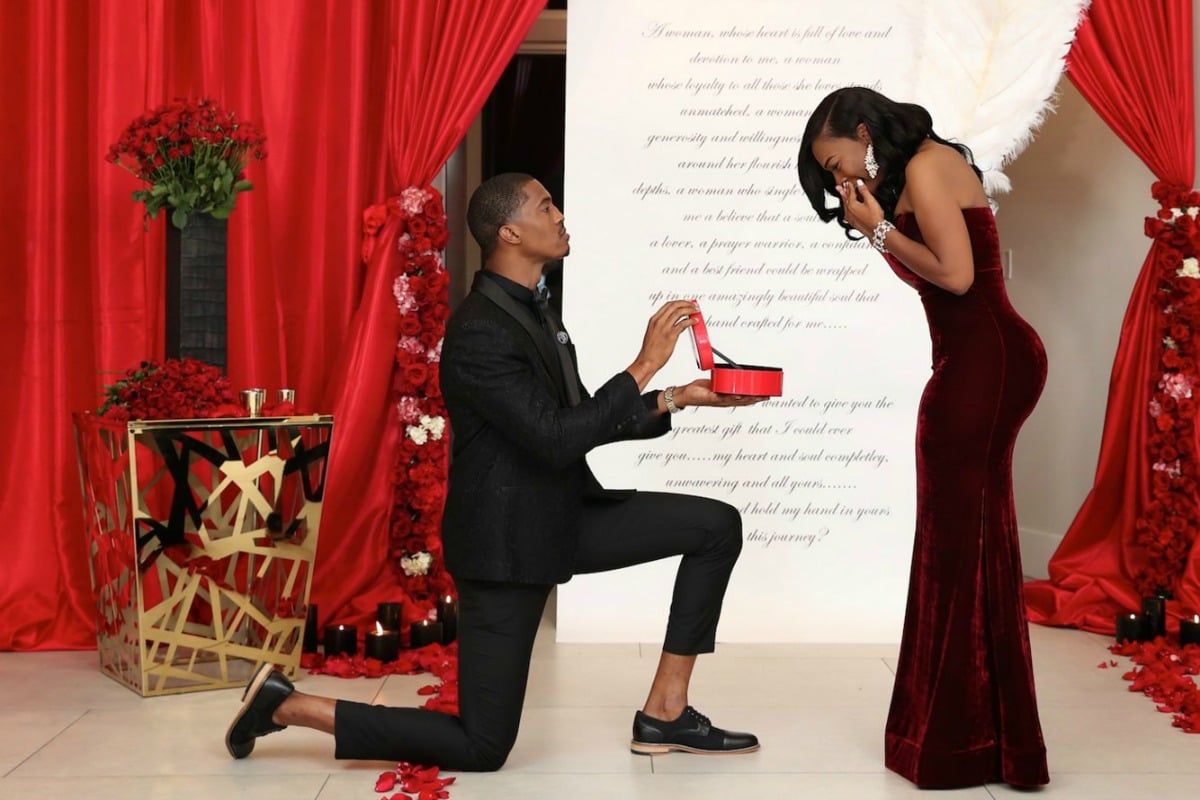 There's no denying that people are often willing to fork out a huge amount of money to orchestrate the perfect proposal.
From hiring a private photographer to dropping thousands on a custom-made engagement ring, the stakes are high.
But it seems one man has truly taken the cake when it comes to proposal extravagance.
Model and fitness enthusiast Dennis Brown II purchased his partner Atara Dallas not one, but six engagement rings.
Yep, you read that right, six engagement rings.
Fearing his now-fiancee wouldn't like the ring he had chosen, Dennis decided to present Atara with six rings in different shapes and sizes for her to choose.
 

View this post on Instagram

 
"I won at life with her, so she deserves six rings to choose from," the model wrote in Instagram.
But that's not all.
Dennis also hired an event planner, photographer, florist, makeup artist, draper expert, stylist and even a clothing designer to create the picture perfect proposal.
He also had an enormous banner printed for the occasion.
"Today, on your special day I had the pleasure of putting a smile on your face all day," the banner read.
"For there is no greater gift that I could think to give you," it continued.