It'd be easy to write off Network Ten's latest offering, Sisters as a light, fluffy, colourful Aussie drama like the many that have come before it.
But we're gonna stop you right there.
Wednesday night's premiere showed us exactly why Sisters is worth a watch. And we saw it in the first seven minutes.
Made by the same producers and writers behind arguably Ten's most popular Australian drama, Offspring, many – including us – were quick to draw comparisons between the two shows.
Same genre. Same location – both are set in Melbourne. Same-ish faces, both with all-star Aussie casts of fresh talent and household names. Even Sisters' trailer had an Offspring vibe to it, focusing on the messy life of its main female character.
But that's where we got it wrong. Because while both shows are great in their own right, they are not the same.
In Offspring's premiere, we're introduced to Nina and all the absurdities that are her life. Her fantasies. Her relationships. Her office politics. While Nina's popping in and out of work to deal with Jimmy's bike or her mother's midday wines, we see Sisters' lead, Julia coming home to empty her terminally-ill father's urine container.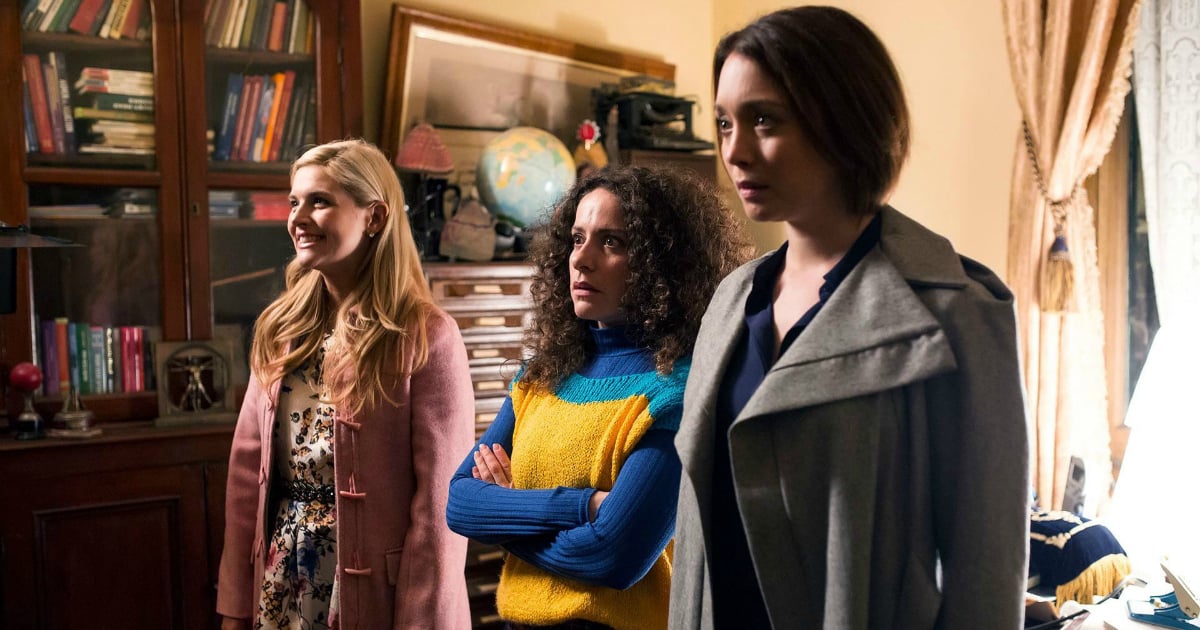 A 30-year-old only child, Julia's struggles are far different to Nina's. Namely, being a full-time carer for her elderly father, something which many adult children find themselves doing at some stage in their lives.