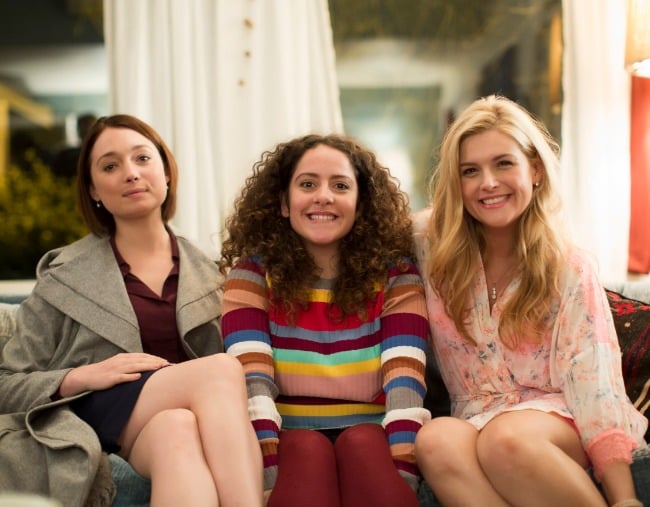 If you still feel a stab of pain on Wednesday nights at the exact moment when Offspring used to air, we have the antidote for you.
It's called Sisters and it's coming to your screens very, very soon.
From the team that brought you Offspring and Puberty Blues, it's a new series Mamamia Entertainment Editor Laura Brodnik is very excited about.
It follows the story of an IVF pioneer called Julius Bechly, played by Barry Otto, who makes a death-bed confession to his daughter Julia (Maria Angelico) that he used his own sperm during his career as a fertility specialist.

Listen: Laura Brodnik explains why Sisters is the new Australian TV show you need in your life on Mamamia's Entertainment Podcast, The Binge. 

As a result, Julia could have hundreds of siblings. And as the media catches wind of the scandal, she decides to do the most logical thing – throw a party to meet all her stranger-siblings and let them know the truth about who their father is.
She discovers that of the sea of new family members, she has just two sisters. Roxy (played by musical theatre legend Lucy Durack) is a troubled children's TV host while Edie (Antonia Prebble) is described as a "beligerent" lawyer.
The series follows the three women as they try to make sense of their new relationships.
The all-star casting continues with the likes of Magda Szubanski, Roy Billing, Catherine McClements, Dan Spielman, Charlie Garber, Lindsay Farris and Joel Creasey.