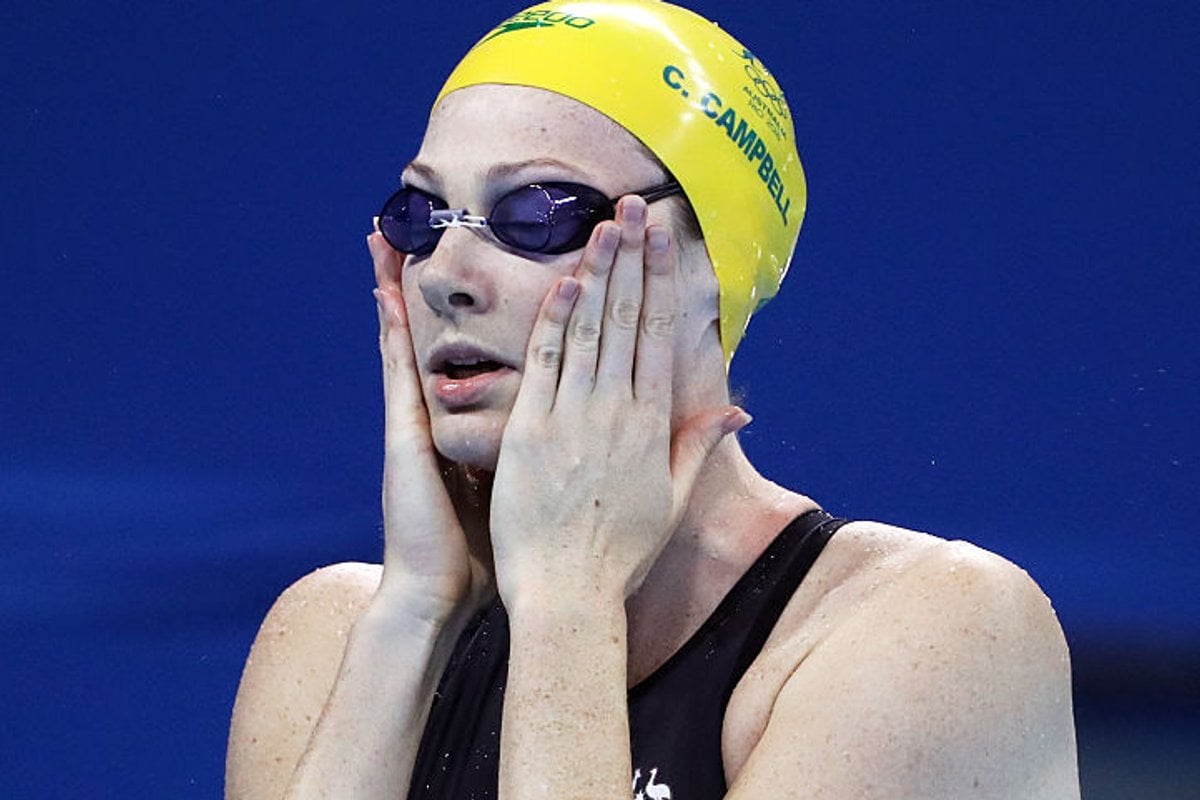 At the 2016 Rio Olympics, Cate Campbell was the gold medal favourite in the 100m freestyle. But days later, she would describe her swim as "possibly the greatest choke in Olympic history". 
In this extract from Sister Secrets by Cate Campbell and Bronte Campbell, out today, November 16, she shares the lessons she learned after her loss on the world stage. 
Lesson one: Life goes on. Your fears are often worse than reality. 
I thought that the world would end if I didn't win. Turns out it didn't. 
Immediately after the race, it did feel like my world had come crashing down around my shoulders. Time seemed to slow, colours faded, and the stadium went quiet. In reality though, time didn't stop – it didn't even pause for a second. 
It kept on going as if nothing had happened.
In a way, it was quite liberating hitting my rock bottom – the world didn't end, in fact it kept going with an energy bewilderingly callous towards my personal crisis. 
I was faced with a choice: I could either fall in a heap and become a casualty of my situation, or I could pick myself up, and choose to be a participant in the rest of life. 
Watch Cate Campbell reflect on failure and success. Post continues after video.
I still had races left to swim; my job wasn't done yet. I chose the second option. I decided to do what life was already doing: move on. I still had some wonderful people around me who were there to keep me going.
Lesson two: Surround yourself with good people.
People who are going to be there through the good times and the bad. People who know you and love you unconditionally. People who will always have your back, win, lose or draw. 
Having these people around reduces the fear of social ostracism, which, if you remember, is the biggest reason we fear failure in the first place.
I learned this not when I was on top, but after that 100m freestyle final, when I was on the bottom. I was lucky to already have those people in my life. I am forever grateful to my teammates for being kind to me. 
I was so thankful to have a wonderful coach and my sister beside me. Their unconditional love and support enabled me to set aside my hurt, and helped diminish the growing anxiety I felt about my future races.