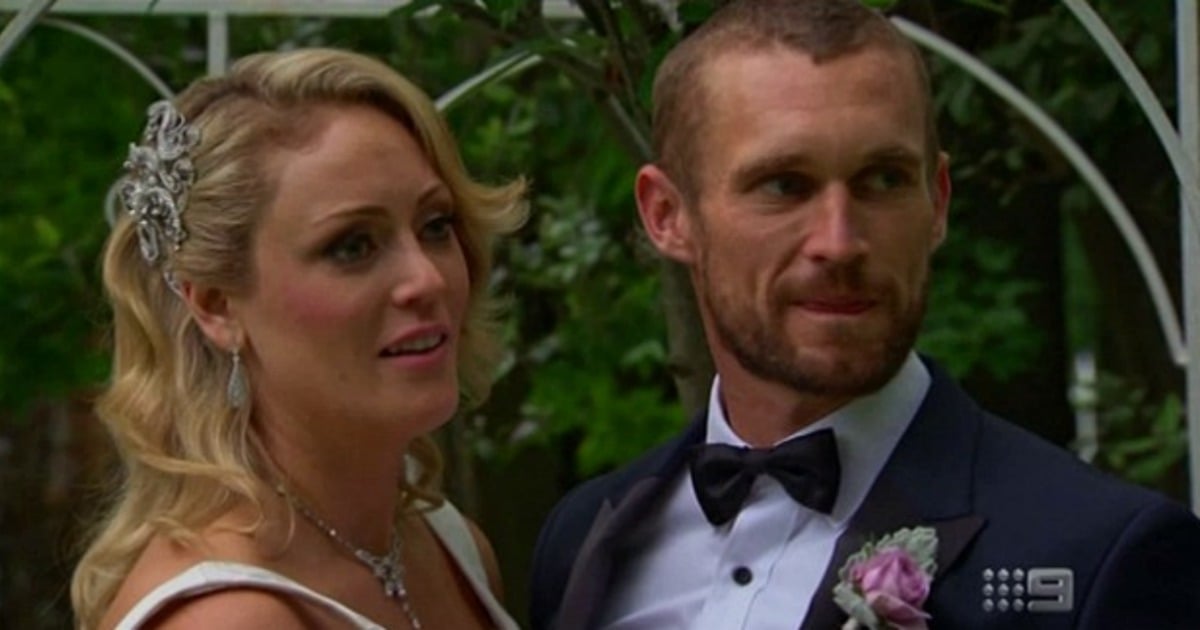 I've never watched Married At First Sight, but I understand the appeal.
After all, reality TV is full of hilarious personalities: drama queens, egotists, desperate romantics, plain crazies, "villains".
Imagine how great it would be – what amazing television it would make – to force some of those personalities together into holy matrimony and watch the results unfold.
Take, for example, Jono Pittman, a groom on last week's episode of Married At First Sight.
Jono was quickly dubbed a villain by viewers for exclaiming "oh, shit" when he saw his bride walking down the aisle.
"She's not what I ordered," he joked, to widespread disgust.
Now, Jono is exactly the sort of guy you want on reality TV. He's loudmouthed and arrogant. He's someone viewers love to hate – the quintessential "villain".
He's not the kind of person anyone in their right mind would want to marry, which is bad luck for Clare Verrall, who was chosen as his bride.
Watch Jono's reaction to seeing Clare walking down the aisle. 
Today, Clare revealed that her new "husband" Jono has a terrible temper – a temper so bad, in fact, that it triggers the Post Traumatic Stress Disorder she struggles with in the aftermath of a violent street attack last year.
"Having people yell and scream makes me incredibly anxious," she said, "so that wasn't great."
Couples like Jono and Clare are perfect fodder for a reality TV show. They're volatile and shocking. They can fight and make up in endless combinations. You can't predict what they'll do next. They're a producer's dream.
But "not great" is an understatement when it comes to relationships like Jono and Clare's, where one party is frighteningly vulnerable at the hands of the other.