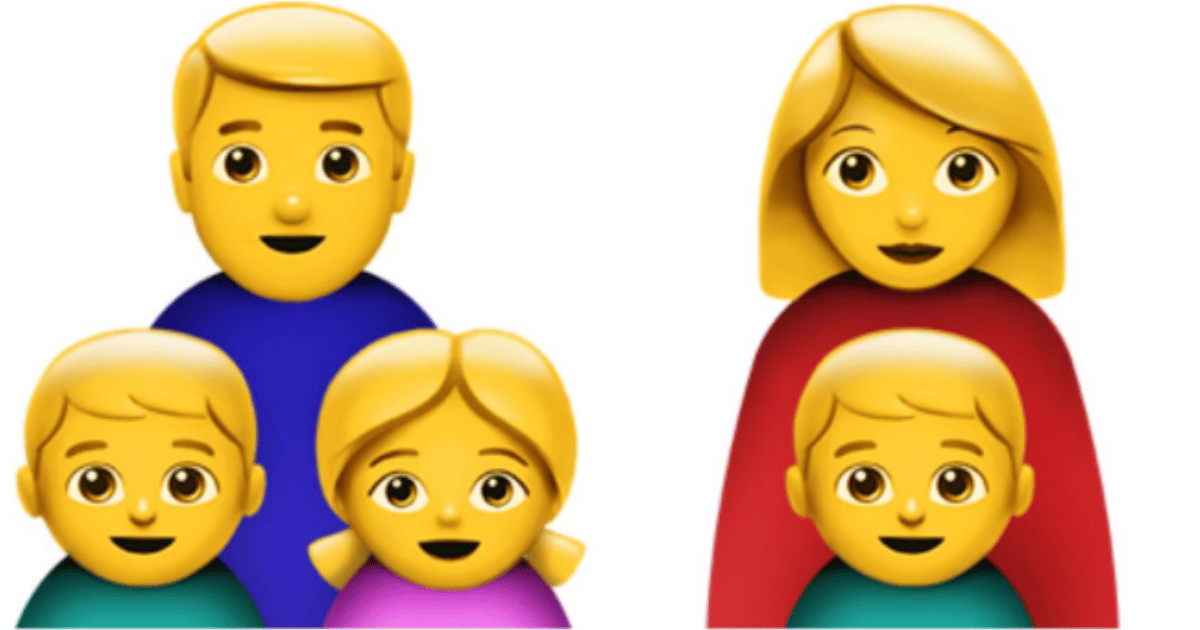 Single parents and their children are rejoicing the addition of new single-parent emojis in Apple's latest iPhone operating system.
Before last week's release of iOS 10, the icons on offer to depict families only included two-parent arrangements, including same-sex couples.
But now icons depicting both single mothers and single fathers have joined the mix.
The addition has been praised on Twitter, with many appreciating the recognition of the non-nuclear family.
"I can finally show my family correctly," tweeted @adrianna_b16.
But others were quick to point out the lack of racial diversity within the new emojis.
"Since Apple took the time to put single parent emojis in iOS 10, I think we're about ready for the multicultural emoji," tweeted @pyrmdplaza.
The single-parent emojis were added to the smartphone as part of a suite of new icons designed to offer more diversity.
Other new additions included the rainbow flag and male and female equivalents for sports such as soccer, running and surfing.
According to data released in August, Australia's most used emoji is the tears of laughter smiley face.
This post originally appeared on ABC News.

© 2016 Australian Broadcasting Corporation. All rights reserved. Read theABC Disclaimer here.