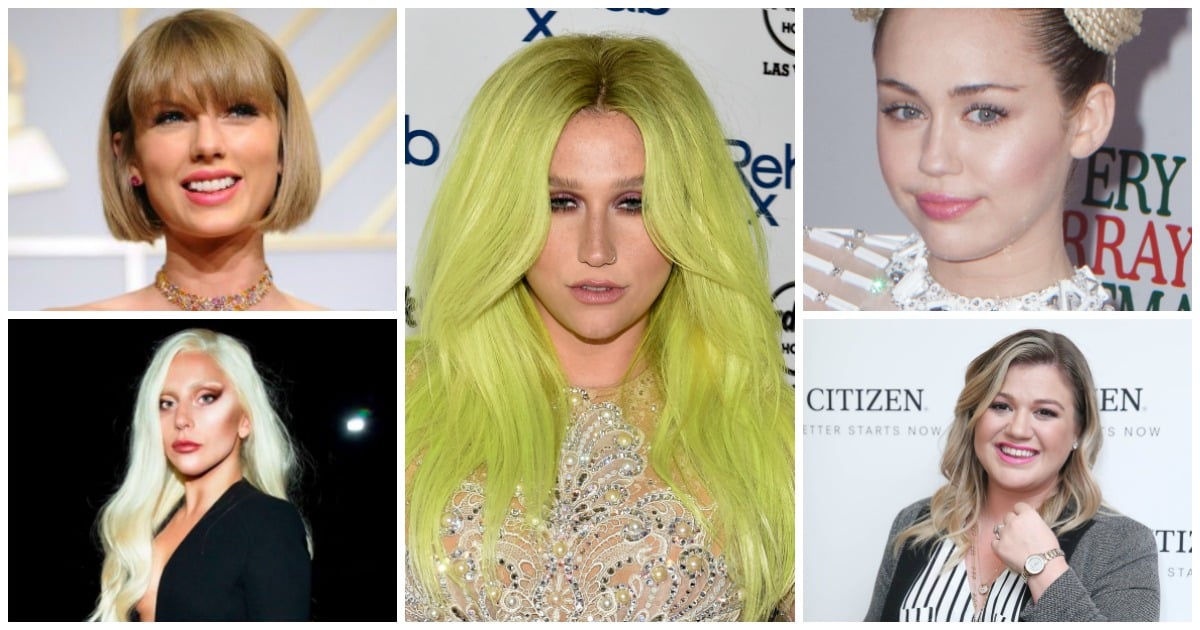 Talyor Swift, Adele, Lady Gaga, Lorde, Miley Cyrus, Reese Witherspoon, Ariana Grande and Kelly Clarkson are just a few of the mega-stars who have publicly rallied behind Kesha this week who is locked in an ugly legal battle with her former mentor, Dr. Luke.
Last week a US court ruled that the 28 year old pop star Kesha could not be released from her recording contract with Dr. Luke and Sony Music Entertainment while a case in which she alleges he "sexually, physically, verbally and emotionally abused" her at age 18, plays out. Dr Luke denies these allegations.
A #FreeKesha campaign was born and support for the artist who hasn't recorded any music since 2013, came flooding in. Some of it from high places.
From Taylor Swift giving her $250,000 to help in this 'trying' time, to Adele dedicating her Brit Awards speech to her to a swag of artists publicly offering Kesha their support, the camaraderie and solidarity displayed has been epic.
Watch the speech here. Post continues after video…
And it's worth celebrating. Many of these women are technically Kesha's competitors, they're musicians who work in the same space. They compete for sales, for record deals, for profile. It would be easy – and predictable – to expect professional rivalry at best and glee at worst.
Instead we have seen the opposite.
The idea that all women are harmoniously bonded to one another on account of being female is maddening. But the idea that women are perpetually jealous, self-interested and vindictive is equally maddening.
Yet the narrative that girls and women are universally bitchy is ever present and powerful. In some cases, certainly, it might be true.  But to cast aspersion on womankind's ability to support another is to undermine something to behold: female friendship and solidarity.
Being female comes with some pitfalls: there's the pay gap, period pain, always having to queue for the bathroom to start. But being female has some spectacular upsides and the strength of female friendship is chief among them.