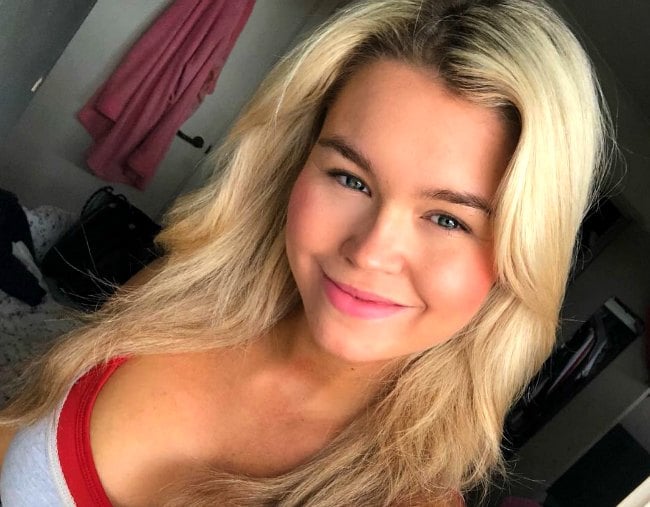 Following the likes of Lena Dunham and Rachael Finch, Bachelor in Paradise's Simone Ormesher has shared a 'before' and 'after' photo of her body with a difference.
The Bachelor in Paradise contestant shared two photos; one of the 26-year-old three years ago and one of her today.
"[The] first pic me [was] three years ago," she wrote on Instagram.
"Stressed, barely eating (binge eating) but still going to the gym everyday skipping meals then beating myself up for everything I eaten. Also just lost my Nanna so I was partying a great deal and hardly sleeping. Basically a very bad time in my life."
The second photo had a happier context.
"[In the] second photo I'm eating more still socialising, fit, strong, happier. Don't get my wrong I still get insecure but I'm learning to love my body and accept it for how it is now and know this is me and the way I am," she wrote.
Sharing the reason behind her decision for posting the two photos, the personal-trainer-in-the-making said she wanted to challenge the notion of "body goals".
"It's taken me so long to accept myself and how my body has changed because it has dramatically changed and there's still days I look at old clothes and get scared that I have gained to much muscle and then start questioning everything I'm doing but then I stop myself because honestly this is the healthiest and heaviest I have ever been in my life and I LOVE IT," she wrote.