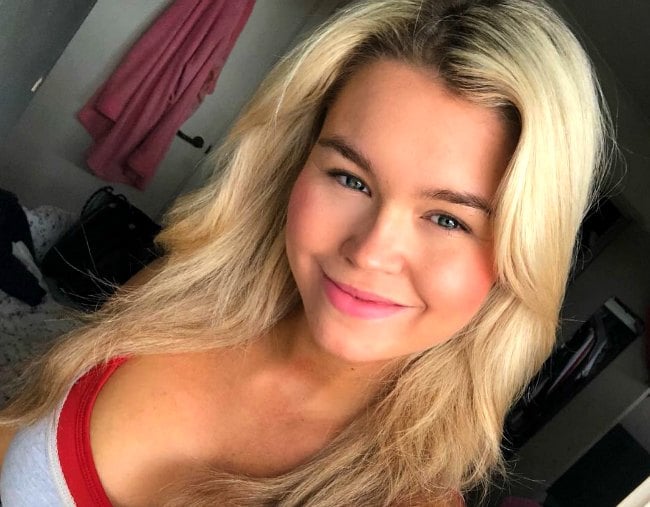 Following the likes of Lena Dunham and Rachael Finch, Bachelor in Paradise's Simone Ormesher has shared a 'before' and 'after' photo of her body with a difference.
The Bachelor in Paradise contestant shared two photos; one of the 26-year-old three years ago and one of her today.
"[The] first pic me [was] three years ago," she wrote on Instagram.
"Stressed, barely eating (binge eating) but still going to the gym everyday skipping meals then beating myself up for everything I eaten. Also just lost my Nanna so I was partying a great deal and hardly sleeping. Basically a very bad time in my life."
The second photo had a happier context.