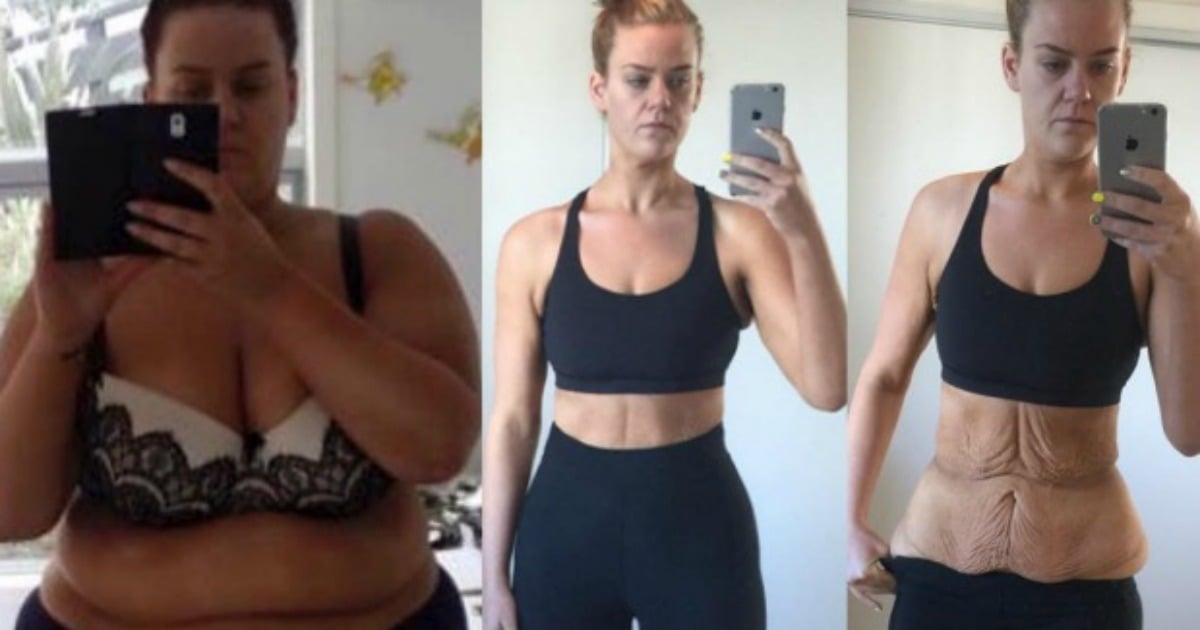 Simone Anderson has been very open about her weight loss journey. Now, the 25-year-old is being equally open about the process of getting rid of her excess skin.
The Auckland-based makup artist's weight loss journey began in 2014. At 169kg, Anderson had decided enough was enough — she was tired of struggling to do everyday things like bring in the garbage bins. It was time for a change.
Later that year Anderson underwent gastric band surgery and embraced a strict diet and an impressive exercise regimen, all of which she documented on her Youtube channel Simone's Journey To Health and Instagram.
Twelve months later, she had lost more than half her body weight.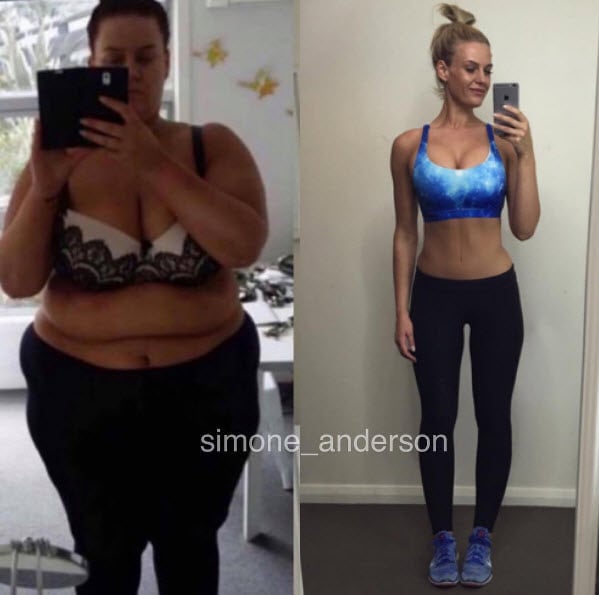 In 2015, Anderson had plastic surgery to remove the substantial amount of loose skin her 92kg weight loss left on her now much smaller frame.
As with her weight loss journey, Anderson shared the behind-the-scenes aspects of her plastic surgery as well.
"I promised from day one that what I was sharing with people would be the honest journey, and it would be the ups, the downs, the goods and the bads,"Anderson told People in 2015 before her skin removal surgery.
"I needed to show that yes, I do have loose skin, and it's actually a side effect of something I am proud of. Obviously I can't wait for it to be gone, but it's not something I'm ashamed of or embarrassed of."
Now one year after her excess skin removal, Anderson has shared a four-image Instagram post detailing her amazing journey.
"Exactly ONE year ago today I underwent skin removal surgery with @drrepta_plasticsurgery," she writes captioning the photo above.
"After losing 92kg this amazing surgeon came to my rescue! I flew all the way to Phoenix Arizona on my own to under go this nearly 10 hour surgery, it pushed me to my limits but with the kind and caring team around me I got through it!"
From left to right, the first image is of Anderson before her weight loss journey began, the second was taken the morning of her excess skin removal surgery, and the third and fourth show where she is a year later.
"Here I am today showing my results, two photos one in a flattering pose where my stomach is stretched and one where I am bending over and I still have a small amount of excess skin!" Anderson explains. "I am posting both as I am in love with my body stretched out straight or bent over - I have worked so hard to get here and I think my results are outstanding."
As she's done from the start, Anderson finishes her post with a body positive message.
"Love your body at every angle."
Check out a video slideshow of Anderson's weight loss over the last two years below: