The news last month that Married at First Sight's Alene Khatcherian and Simon McQuillan had split up was surprising and, quite frankly, heart-shattering.
"It was a difficult decision but we have decided to part ways," the pair told TheFIX in May.
"We remain the greatest of friends and we will continue to be part of each others' lives."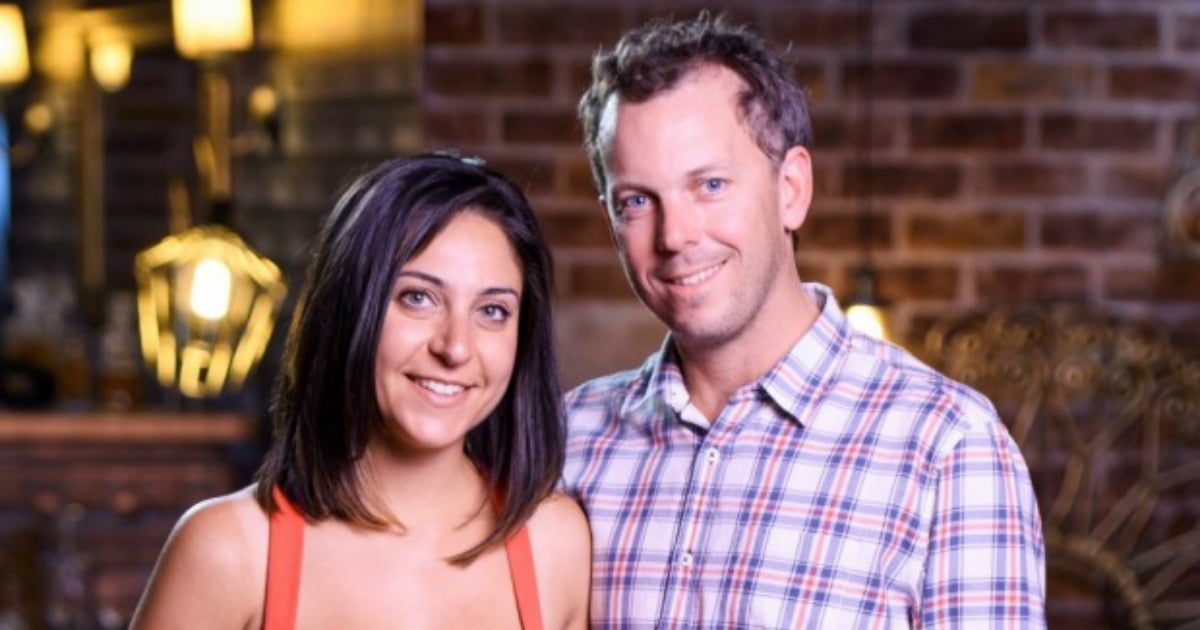 During their time on the Channel Nine reality show, the couple got off to a shaky start (remember that haircut?) but soon became Australia's darlings — and seemed to actually really like one another.
It was lovely to watch their relationship evolve, so you can't blame MAFS fans for searching for any and every piece of potential evidence that Simone and Alene could be on the path to reconciliation.
On Monday morning, that hope came in the form of an Instagram photo:
Yes, that's Simon and Alene posing for a photo together. They're smiling. They look... well, decidedly couple-y.
Naturally, some of Simon's fans deduced this could only mean one thing.
"You guys back together yayay. So cute!" one wrote, accompanied by a heart eyes emoji.
Listen: Get up to date with all the week's biggest TV news with The Binge podcast. (Post continues.)
"Are you back together? Hope so," added another.
One fan went so far as to offer Alene some advice for making it work, writing, "Ohhh lovely guys. Move for love Alene." (Remember, she lives in Sydney while Simon is based in Ipswitch, which was A Big Problem according to the MAFS 'love experts'.)
Alene's own Instagram post from the weekend has been flooded with similar remarks.
Clearly sensing the rising excitement, Simon hopped into his comments to hose things down.
"Alene came to visit for the Ipswich cup along with [MAFS co-stars] Sean, John, Jesse, Nadia and Loren," he explained.
Here's the proof:
"Had a great day before heading into the big smoke for a few drinks," Simon added.
In other words: stand down, everyone. We're getting ahead of ourselves.
Who was your favourite couple from the most recent Married at First Sight?