Radio announcer, Em Rusciano, has found a way to host a kids' birthday party in complete silence.
On the weekend, the mother of two hosted a party for her 10-year-old daughter, Odette, and her friends. It was in her backyard but she didn't hear a thing.
"It was heaven," she said on her radio show on 2Day FM.
A happy tween gathering could be a migraine-inducing event for any parent, but Rusciano had a very quiet day.
"We did a silent disco and that's where the kids wear headphones and you can't hear any noise," said Rusciano.
Listen: Em kid's birthday party (from The Em Rusciano Radio Show with Harley Breen on 104.1 2Day FM)

"This guy turns up and he took the kids for two and half hours – silent disco. I didn't have to do a thing except feed them," she added.
Party Higher's "Director of Fun", Paul Rosenberg, came up with the idea for kids' silent disco parties after attending one at a music festival.
After throwing his 11-year-old daughter a trial party with games his business idea took off.  He now runs a nation-wide business that offers a range of silent discos for kids, schools and even adult parties.
"The benefit of having a silent disco for kids' party is that it's the most peaceful party a parent will ever run for their kids," says Rosenberg.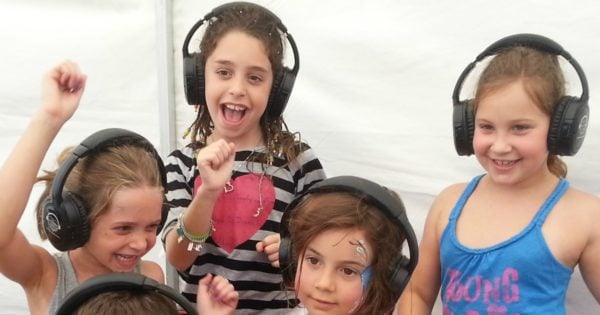 "Because kids love technology, music, dancing and games - we've combined them all in interactive headphones.
"They all put special headphones that line up and we have trained professional party facilitators that run games and activities with them through the headsets with the music."
Along with Rusciano's choice of a silent kids disco, Party Higher also hosts silent hip-hop parties, silent sports parties and a silent disco for art-lovers - mad music art dance.
"The parents love it. It's so peaceful. The only thing they hear is the kids singing or humming to the music," says Rosenberg.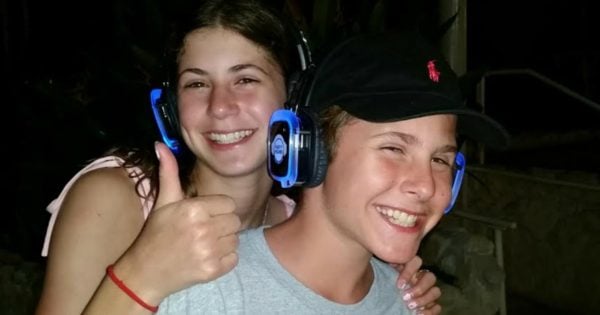 He says the parties look "hilarious" because the kids dance to what appears to be silence.
The parties are aimed for ages five to 12 years but there have also been silent discos held for first birthdays, 30 and 60-year bashes.
"Once they are 13 and above and they are too cool for the games, we actually run three channels then they can choose what genres or what music they want to listen to and it gets everybody on the dance floor because you have three times the choice."
Rosenberg says silent discos have helped people who hate dancing to have the confidence to cut some shapes.
"They are in a safe environment. They can let loose and they can really get into it."