There are two times of the year that break ups are most likely to happen according to very smart, logical people who aren't ruled by their emotions.
Data journalists David McCandless and Lee Byron crunched the numbers and found you're most likely to call it quits Valentine's Day and the two weeks before Christmas.
It's not difficult to see why.
In the lead up to Christmas we face the prospect of introducing our partner to our family. Are they someone we'd actually want our grandmother to meet? Are they someone who adds value to our lives? Can we see a future with them?
I invited a boyfriend to my family Christmas a few years ago without giving it much thought.
He got…absurdly drunk.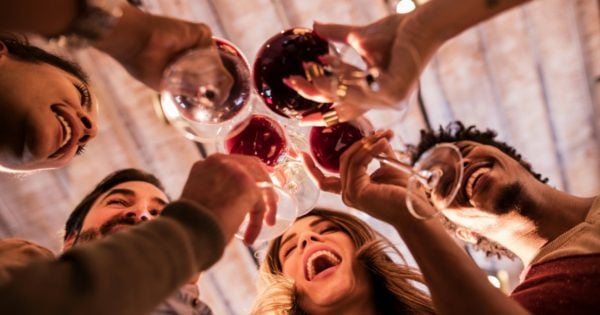 I spent the entire day in a perpetual state of cringe, so much so that I think I legitimately may have pulled muscles in my neck/back. I couldn't relax. I couldn't properly catch up with anyone. And I couldn't stop thinking what a poor reflection this human was on me.
Up until the point of Christmas, it's possible many of us haven't thought past the short term.
Of course, we are also edging towards the end of the year. Most of us see the new year as a fresh start. We consider our goals and reflect on the year that's passed.