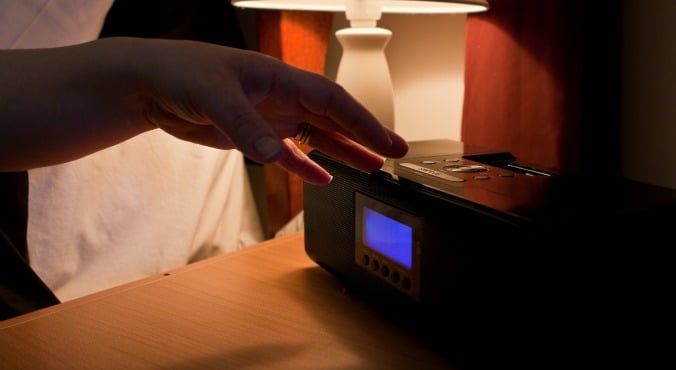 Image: iStock.
Some symptoms of lacking sleep — frequent yawning, struggling to remain conscious during all the exciting bits in Game of Thrones, earnestly researching whether coffee IV drips actually exist — aren't particularly hard to decode.
But the tentacles of fatigue spread far and wide, and often its physical or mental presentations come right out of left field. Here are seven perhaps unexpected signs you need more one-on-one time with your pillow.
1. You suddenly have the appetite of a teenager
Fatigue can mess with your appetite and research suggests our hunger-controlling hormones aren't immune to this.
According to Accredited Practising Dietitian and Accredited Nutritionist Sanchia Parker, increased levels of ghrelin and lower levels of leptin have been detected in sleep-deprived people. They sound like characters from Lord of the Rings, but they're actually the hormones responsible for appetite stimulation and the reduction of hunger signals, respectively.
"The changes in hormone levels has the effect of making us feel more hungry, and less satisfied when we do eat," Parker explains. Great.
2. Your cravings are out of control
Desperately craving a slice of cheesecake, two handfuls of sour worms... and half a loaf of Wonder White? When our bodies are crying out for sleep, they often begin craving foods that will deliver a quick, much-needed energy hit.
"Our bodies are smart and know that a chocolate bar or Coke will give us a quicker rush of energy than slow-burning brown bread or fruit," Parker explains. Unfortunately, there's a cruel downside to this logic.
"Because these foods are broken down in our body quickly, the hit of energy rapidly leads to an energy slump, making us more tired and in need of another hit of energy. Thus, a vicious cycle begins," she adds. Ugh. (Post continues after gallery.)
Beds we really want to sleep in.
3. Your weight's changed
Parker says a lack of good quality sleep has been linked to weight gain and even obesity. One potential reason for this is that if you're not getting enough sleep, you have more opportunity to eat, and research indicates you're more likely to eat more when you're awake for more hours.
The junk food cravings mentioned above could also play into this. A 2013 study found when people were deprived of sleep for even one night, their brains responded to high-calorie food in a different way — notably, a reduction in frontal cortex activity, where our brains make rational decisions and consider consequence.