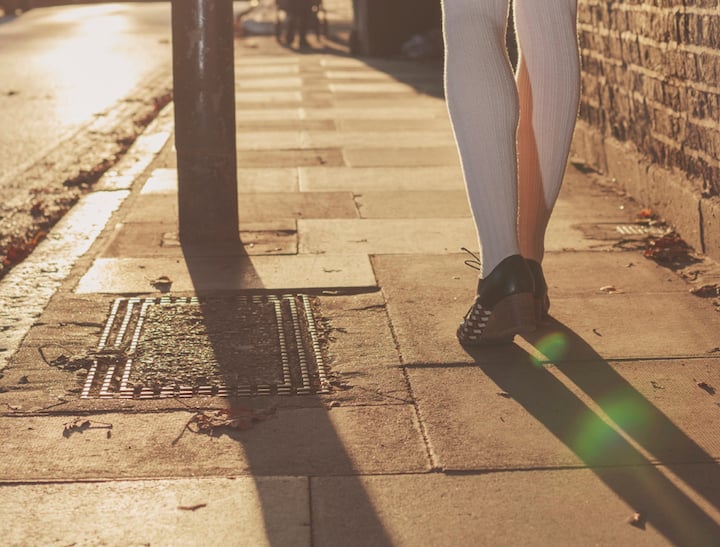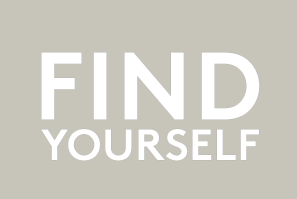 Look out your window. What can you see? Concrete. Too much concrete.
Chances are, like me, you're surrounded by buildings, footpaths, offices, and busy-ness. Our lives are full of concrete and technology. You know what we're missing? Some good ol' fashioned nature.
Some beauty.
Some passion.
Some breathing space.
Here are nine reasons why you need to take a break from the concrete, and find yourself in the Yarra Valley – which is only about an hour away from Melbourne's CBD. Winning.
1. You need some space to think.
The buildings around you are crushing your Zen. Out in the Yarra Valley, there is plenty of breathing space. Take in some deep breaths while you're overlooking the rolling hills around TarraWarra Estate. If you time it just right and catch the sunset, you'll feel all your troubles being carried away on the refreshing breeze.
2. Same old, same old.
Day in, day out, same routine. Eat, sleep, work, couch, repeat. Try something completely different, something you've never imagined yourself doing. That's exactly how I wound up blowing into a steel tube at the Healesville Glass Blowing Studio. I can honestly say, that is the only day of my life I have made a glass pumpkin. And I'll never forget that.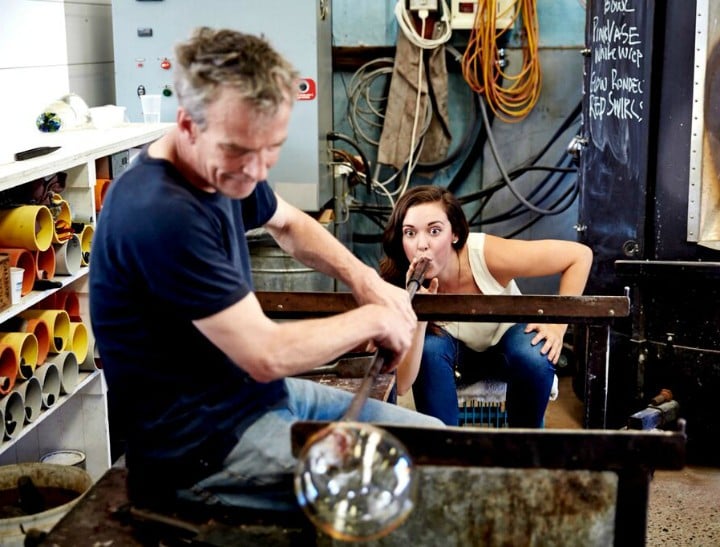 3. Feed your creativity.
All that concrete is damaging your creative bone. If you get out into the countryside, you'll remember what it's like to feel creative and expressive. Take a wander through the art gallery at TarraWarra Museum of Art. If you aren't inspired enough by the valley views through the windows, you'll be inspired by the exhibitions on the walls. From local Aboriginal art to celebrated international artists, you'll be reaching for a paintbrush with all that inspiration.
4. Make a few memories.
One day, when you look back on your life, it's not the hours you spent in the office that you'll be remembering. It's the special moments. If you've never experienced the peaceful, mystical journey a hot air balloon ride brings, than put it at the top of your to-do list. Global Ballooning Australia will show you the most magical way to travel.
Take a look at Lucy's Yarra Valley highlights. Post continues after gallery….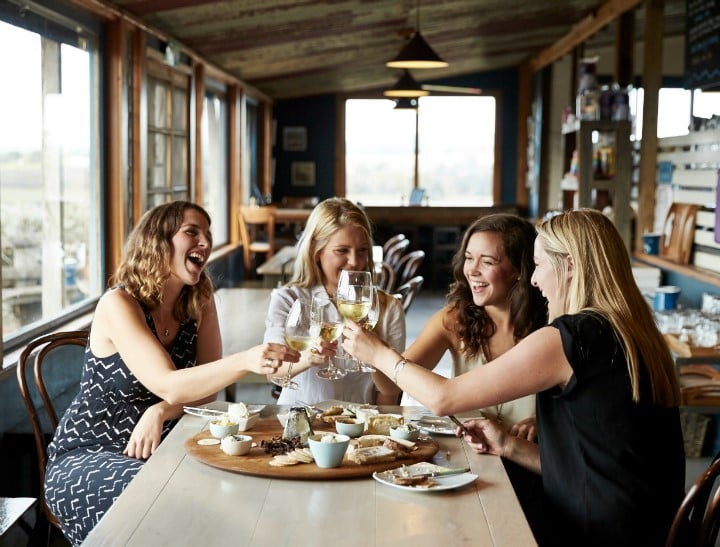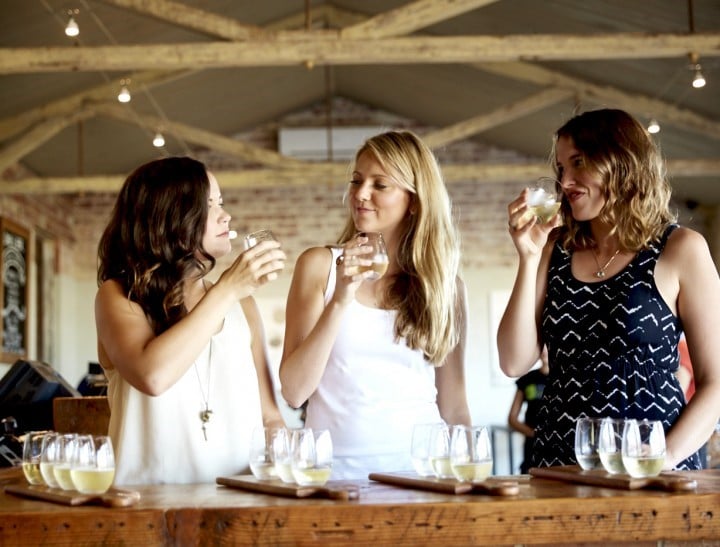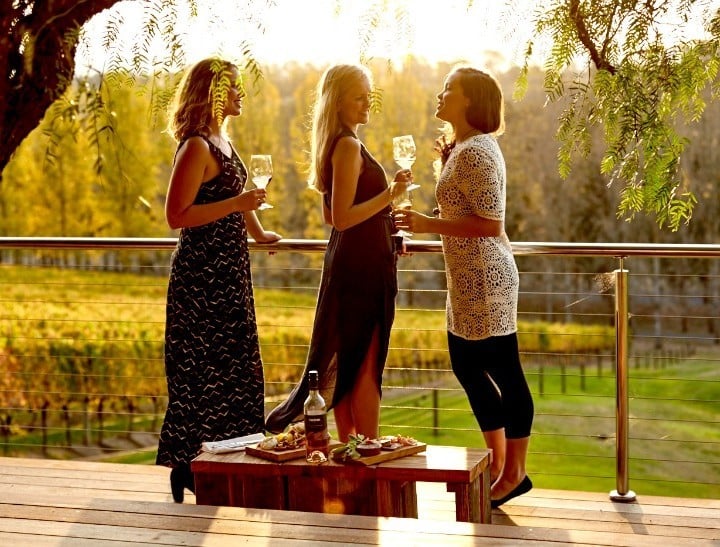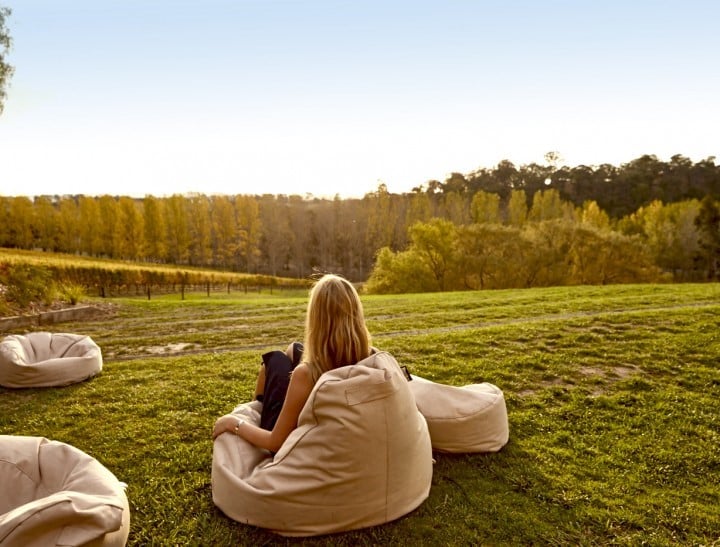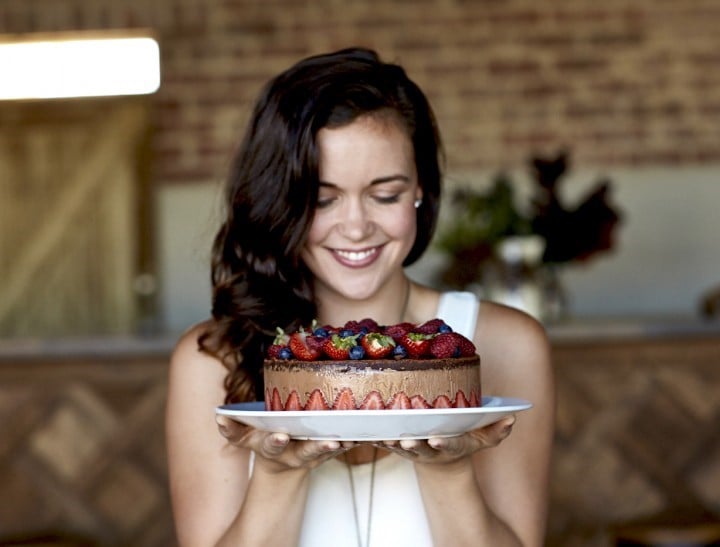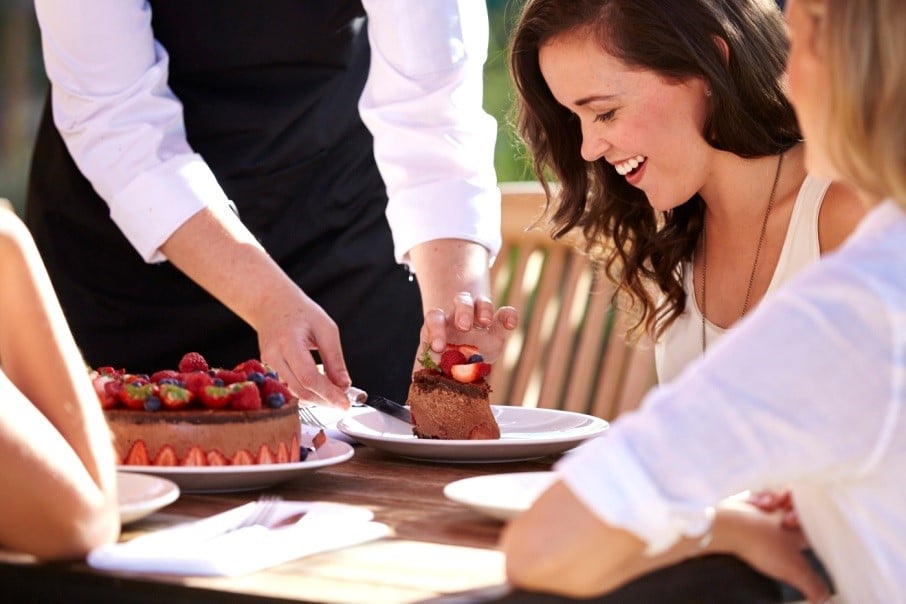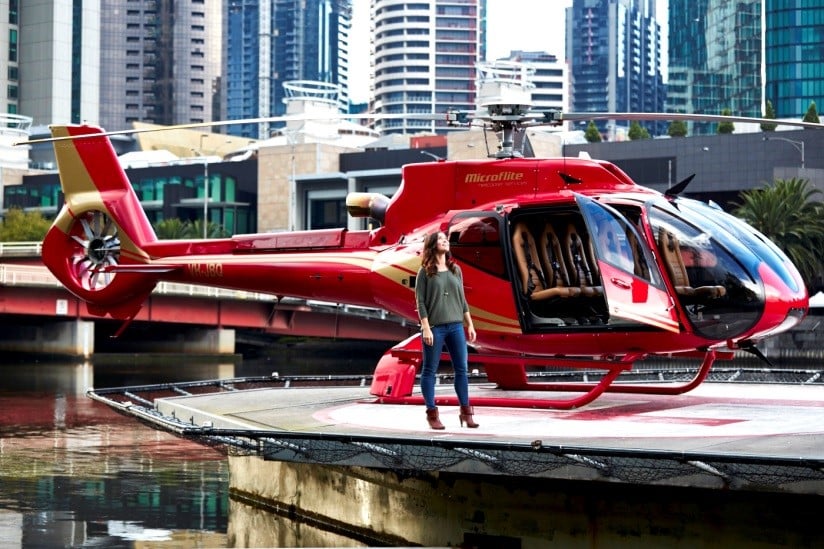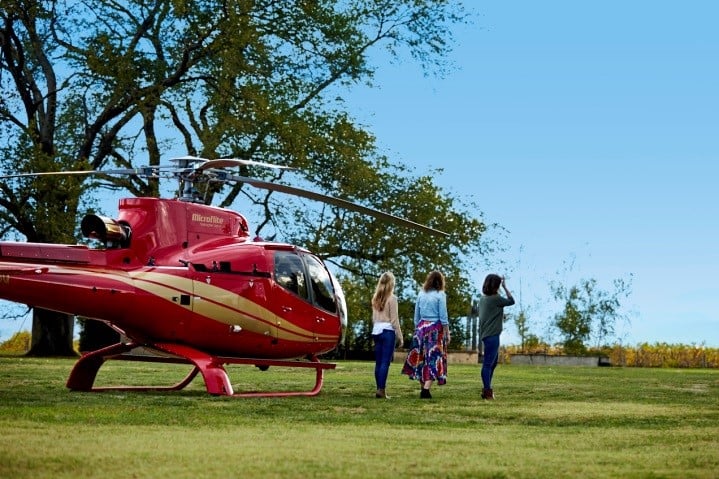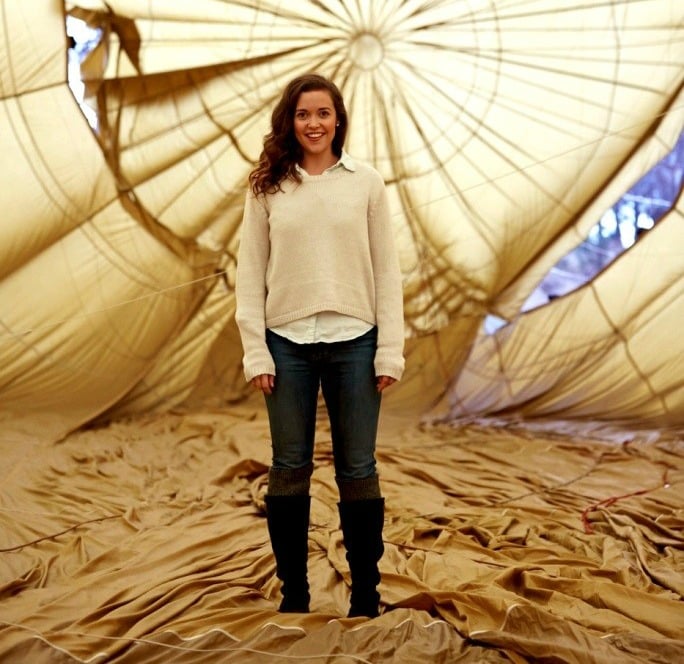 5. Mix it up.
If hot air balloon riding seems too Wizard Of Oz, try a helicopter flight. The best bit about it is pushing off the concrete when you depart. Goodbye troubles. Goodbye deadlines. Microflite Helicopter Services can pick you up from Southbank and drop you right between the vines.
6. Remember how to enjoy your food.
During my work day, I scoff my lunch between meetings. Get back in touch with your tastebuds by having a decadent lunch at Meletos, with a mouth-watering menu and a gentle warm ambience. Warning: it will be hard to leave.
7. And then enjoy it some more.
This is your chance for dessert. Do a cake making class with Alison Thompson at Stones of The Yarra Valley. Sound familiar? Gordon Ramsay regularly requests her to make his birthday cakes. In her class, I got to make a berry and chocolate mousse cake. And I got to lick the bowl. In fact, I almost moved into the bowl.
8. Don't forget the drinks.
A lot of us fit in a cheeky drink or two in our busy weeks, but do we ever stop to really savour the taste? The Yarra Valley has so many places for wine tastings, but there's more than wine. Try the locally-made Melbourne Gin Company's wares, and taste the love. Or head to the Napoleone Cider House and Brewery, which is in the same glorious location as Meletos, and do a delicious tasting of their passionately crafted ciders. Apples never tasted so good.
9. Feel the passion.
After five minutes in the countryside, you'll be in awe of the passion shared by all the local food and wine makers. I met a cheesemaker at the Yarra Valley Dairy who was so obsessed with cheese, his gumboots were brie-coloured. Their passion will ignite your passion.
You deserve it. Book in a mini-break now, and give yourself something to look forward to. Don't let the concrete crush your soul.
How do you like to escape the city?


Want more? How about:
"Sure, it was scary but it was also the best thing my family has ever done."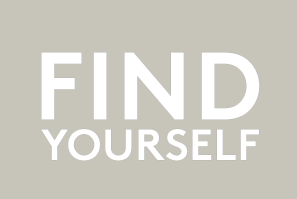 Find yourself in the Yarra Valley and Dandenong Ranges with an ultimate weekend getaway for two people.
We'll be flying you direct by helicopter with Microflite from Melbourne CBD to the Yarra Valley, where you'll be staying for two nights in private luxury. Start your first full day with a sunrise balloon flight with Global Ballooning Australia, then explore the spectacular Dandenong Ranges.
You'll get to explore the wineries, farm gates and breweries on an exclusive tour with Yarra Valley Transfers, lunch at TarraWarra Estate before being flown back to Melbourne by Microflite helicopter.
The competition closes on 31 July 2015 and is open to Australian residents 21 years and over, except residents from ACT and NSW. Click here to enter: Yarra Valley