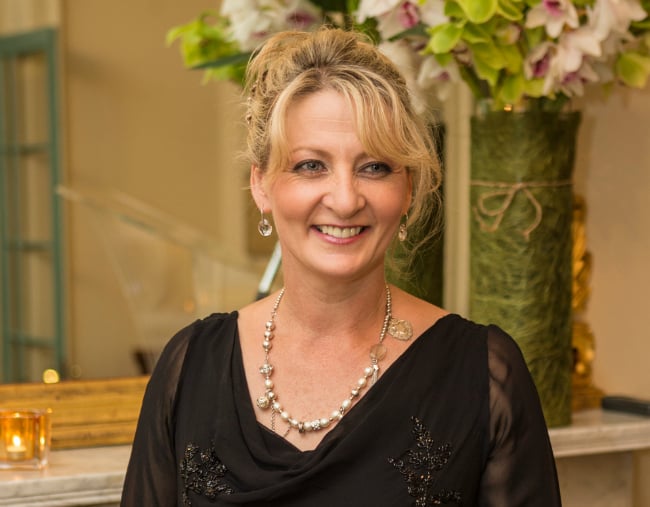 If you are experiencing family violence, help is available. Please call 1800 RESPECT to speak to a trained counsellor. That's 1800 737 732.
We often think sex is the most private issue we can talk about, but if you ask victimologist Dr Ann O'Neill, she says, "in fact, it's money." While we will share with friends the most intimate details of what goes on in our bedrooms, she notes, we tend to remain tight-lipped about finances; about struggles, debts and unpaid bills.
In this environment, financial abuse has flourished.
More than 15 per cent of Australian women have, at some point in their lives, experienced being stripped of economic autonomy by their partner, having access to finances, assets and decision-making controlled or even taken away altogether.
And Dr O'Neill is among them. The household finances were just one weapon in her estranged husband's arsenal of manipulation, coercion and control; a pattern of abuse that escalated to a horrifying conclusion 18 months after their marriage ended.
On August 22, 1994, Norm O'Neill broke into her Perth home and shot dead their children – Kyle, six, and Latisha, four – as they lay in bed beside her. He then shot her, and took his own life as she watched on.
In her social work dissertation, she wrote of her children; "I want the world to remember, not necessarily, what they looked like or the sorts of things they enjoyed, but just to know and acknowledge that there are many beautiful, wonderful people deprived of life, by the actions of another human. There is a grief that the world will never have the opportunity to know Kyle and Latisha's beauty."
It's because of them, all of them, that in the years since, Dr O'Neill has dedicated her working life to helping victims of trauma, through speaking, corporate consulting and her organisation Angelhands; her experience at the root of it all. As she told Mamamia, "I think it's important to come to these issues with your head, your hands, and your heart."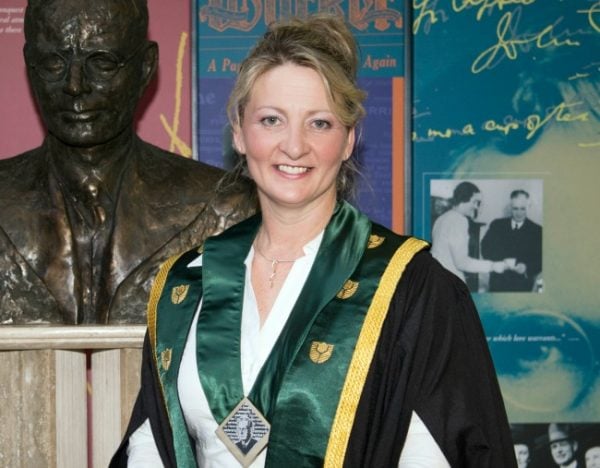 What is financial abuse?
Financial abuse is a powerful form of domestic abuse, designed to leave victims financially incapacitated. It's silent, insidious and crippling. And one of the key answers to that persistent, reductive question; 'why didn't she just leave?'
Domestic violence prevention organisation White Ribbon notes that financial abuse may include:
complete control of finances and money;
restricting access to bank accounts;
providing an inadequate allowance and monitoring what a woman spends money on;
forbidding a woman to work;
taking a woman's pay and not allowing her to access it;
preventing a woman from getting to work by taking her keys or car;
identity theft to secure credit;
using a woman's credit card without her permission;
refusing to work or contribute to household expenses.
Since 2012, it's been identified as form of "family violence" under the Australian Family Law Act, and similarly at a state level in Victoria, South Australia, Tasmania and the Northern Territory.
As Moo Baulch, CEO of Domestic Violence NSW, told Mamamia, "Domestic violence is not just about broken bones and bruises and visits to the accident and emergency department. It's a pattern of abuse of power and control usually felt by one partner over another, and there may be a number of different sort of types of behaviour that are occurring.
"I think the understanding of financial abuse being a part of that is relatively new. Certainly in Australia it's something that we've only been talking about the last few years."
"I didn't even realise."
As is often the case with financial abuse, Dr O'Neill didn't recognise it was occurring at the time. For her, it wasn't a case of being kept out of bank accounts, or not being given a card or seeing bills; her husband's methods were much more insidious.
"I was actually responsible for managing the money, but he didn't adhere to the budget that I'd set or accept any of the [strategies] that I'd put in place. So I'd go to pay a bill and there'd be nothing left," she said. "Then he'd say, 'Well look at you, you're useless at maths and you can't even manage the budget. I'll have to fix it.' So that tapped into my self esteem and my self-worth and those other more covert forms of abuse that we don't tend to recognise."
It wasn't until roughly two years after the shooting that Dr O'Neill came to understand his manipulative methods.
"Somebody sat me down and said, 'You were a victim of domestic violence.' And I said, 'Oh no, no, no. He didn't beat me every week or anything like that.' And then they said, 'Look, these are the other things that happen.' And it was like all these light bulb went on, and I went, 'Oh my goodness. I didn't realise all those things were actually forms of abuse.'
"At that time [the public conversation] was all about physical, observed forms abuse; not recognising intimidation, harassment, lack of access to family, friends and resources."
The cause of these behaviours is not simple; most in the field point to some combination of toxic masculinity, gender inequality, the perpetrator's previous exposure to abuse, as well as laissez-faire community attitudes towards gendered violence.
In terms of financial abuse, the latter is only getting worse. In the 1995 National Community Attitudes to Violence Against Women survey, 77 per cent of respondents agreed that denying a partner money was a serious issue; in 2013 it dropped to 74 per cent.
"If you put that in conjunction with the fact that the same survey says that 12 percent of people felt that when times were tough in the employment industry then women should give up their job for men," Dr O'Neill said, "then I think it's clear we've got a lot of work to do."
Shining a light into a dark corner.
While community attitudes and gender norms may be well entrenched, there are ways to close the gender inequality gap and in turn help prevent domestic abuse. As Dr O'Neill notes, financial literacy is one of them.
"If you're literate and actively involved in your finances, even at a planning level, even if you divide the tasks within a relationship, then I think that stands us as a community in very good stead," Dr O'Neill said. "Because once you understand finances and how important it is, then you're probably less likely to hand over control to someone else."
Thankfully, financial institutions are also becoming more and more conscious of the issue and are putting initiatives in place to help women gain independence from a financially abusive partner. The Commonwealth Bank of Australia, for example, has introduced a Domestic and Family Violence Emergency Assistance Program, which offers one-off financial assistance and free counselling services to customers at crisis point.
CBA's dedicated helpline received over 87,000 calls in the month following its November launch, and 6000 women have accessed assistance.
Moo Baulch believes that while financial institutions are among best placed to deal with the issue at an institutional/corporate level, everyone has a role to play; from major employers to local councils and utilities providers.
"We all have a responsibility in this if we want to stop the horrific number of deaths that have already occurred in Australia this year and we all continue to do so for some time to come, and to help the hundreds of thousands of women and children who are growing who are living with violence day today," she said.
Even friends and family can play a part: "Just reaching out and being able to offer support and recognising that for many women it will take a number of different attempts before they leave, that you might have that conversation now and she might not be ready to talk to anybody for another 18 months. But if she knows that she has a safe place to come and have that conversation, well, that can be a real lifeline to somebody who is experiencing abuse."
Shirking that social discomfort, dismissing concerns about prying or interfering, could save someone's life, Moo said. Dr O'Neill agrees. To women who are standing where once did, she has this message:
"We all have the right to live free of fear and we all have the right to access the basics in life, to have food shelter and safety," she said. "If somebody's sitting there going, 'Oh do I really deserve this?' The answer is: we all do. Everybody deserves to be well cared for and maintained in society. So if you doubt it for a minute, please reach out and ask somebody to support you."
1800 RESPECT: 1800 737 732
Relationships Australia: 1300 364 277
Lifeline: 13 11 14