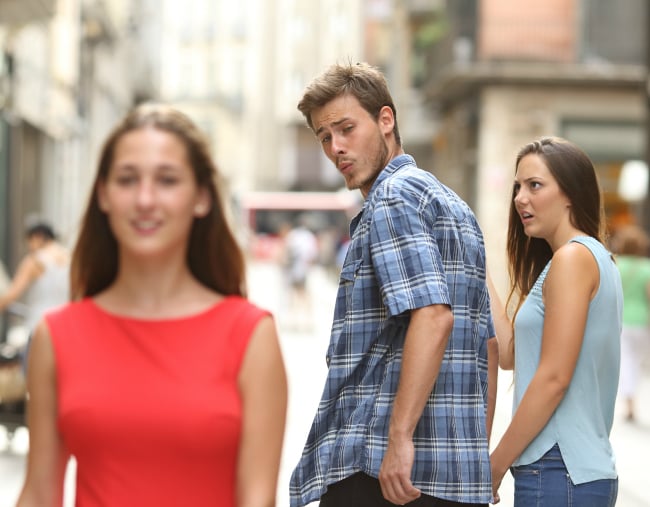 Finding out that there is 'someone else' is surely one of the most heart-wrenching experiences. And we don't mean to add any insecurities into your relationship, but there is a very important new study about the type of individuals philandering people are more likely to cheat with.
So, if you're worried about there being another person catching the eye of your partner, then this might just help you out.
New research conducted by Ashley Madison, the world's leading dating married website, has revealed that people with tattoos make for some attractive affair partners. More specifically, it was found that thirty per cent of those who cheat, do it with someone who has a tattoo.
According to the survey, only one in five of of the respondents are dating someone with a tattoo, despite the majority saying they are attracted to people with ink. This obviously suggests that those cheating are wanting something unfamiliar in their affair partner.
The study states, however, that "it's deeper than just the physical attraction to the tattoo itself and more about how they interpret the qualities of someone who's made the choice to get one."