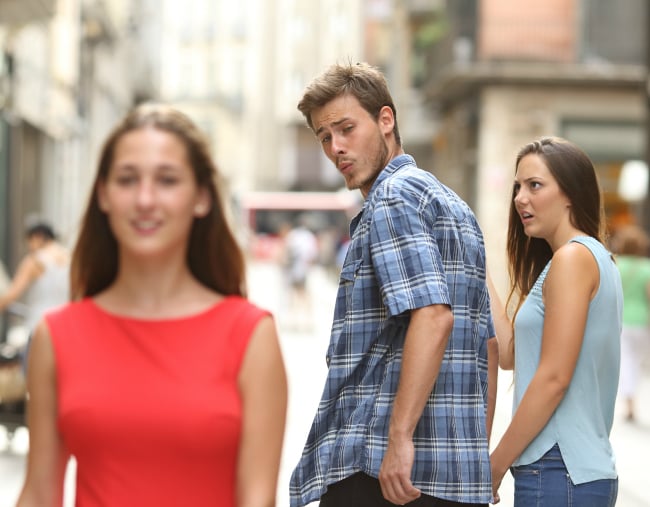 Finding out that there is 'someone else' is surely one of the most heart-wrenching experiences. And we don't mean to add any insecurities into your relationship, but there is a very important new study about the type of individuals philandering people are more likely to cheat with.
So, if you're worried about there being another person catching the eye of your partner, then this might just help you out.
New research conducted by Ashley Madison, the world's leading dating married website, has revealed that people with tattoos make for some attractive affair partners. More specifically, it was found that thirty per cent of those who cheat, do it with someone who has a tattoo.
According to the survey, only one in five of of the respondents are dating someone with a tattoo, despite the majority saying they are attracted to people with ink. This obviously suggests that those cheating are wanting something unfamiliar in their affair partner.
The study states, however, that "it's deeper than just the physical attraction to the tattoo itself and more about how they interpret the qualities of someone who's made the choice to get one."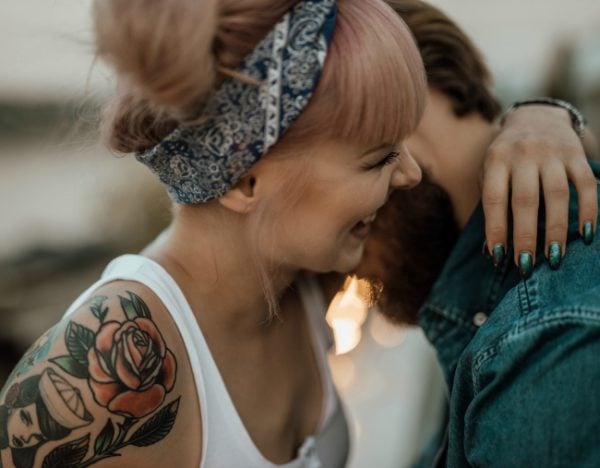 People who have tattoos are apparently more enticing as they give off the vibe that they are more spontaneous than those who don't.  Oh, and over one in four respondents think they are also just more fun in general than those without.
Good to know.
Furthermore, the study found that twenty-seven per cent of people suspect that people with ink are more sexually adventurous in bed. The study explains that this no doubt also plays a part in philandering people's allure to them as good sex will be a central part of most affairs.
"According to this survey, the personality traits that people associate with tattoos are attractive qualities when seeking an affair partner," said Dr. Tammy Nelson, sex and relationship therapist and author of The New Monogamy: Redefining Your Relationship After Infidelity.
"So it may not be the tattoo itself that stimulates the attraction, rather that it signals the potential for greater excitement that people aren't feeling in their marriage."
Sexual Psychiatrist Esther Perel explains to Mia Freedman exactly why it is that people cheat, on No Filter.
Part of the reason of the attraction is also because most people find tattoos to be very personal, which can lead to an intimate conversation about the underlying meaning of the ink, and a greater emotional connection.
Direction of Communications for Ashley Madison, Isabella Mise, further explained: "We know our members are ultimately looking for a connection and discussing the personal nature of something as seemingly trivial as a tattoo has the potential to open up deeper lines of communication between partners which can help forge a bond.
"Discovering someone for the first time and finding out what makes them unique is all part of the excitement of a new partner, and tattoos make that experience even more layered and interesting."