Let's be honest: we're way past the point of pretending that we haven't formed a giant Matty J cheer squad and are gunning for him to be the last man standing on this year's season of The Bachelorette.
Listen to the latest episode of Bach Chat, the podcast where we talk all things Bachelorette.
We've made no secret of the fact that we think Matty J = EVERYTHING. We're also totally freaking out that he's about to be Nikki Gogan'ed and have his heart crushed into a million pieces on national television.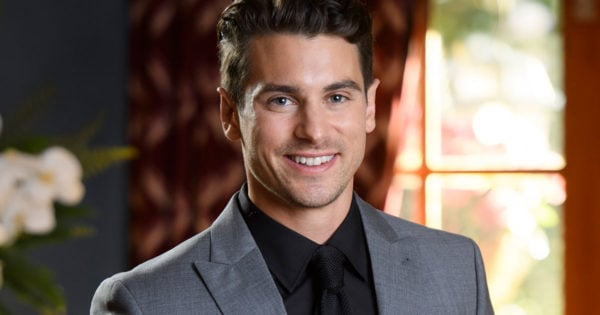 But never fear, because NEW SCIENTIFIC EVIDENCE (read: serious Google image searches) has emerged that suggests that Matty J could win, making us all believe in reality television true love once again.
Remember last week's steamy dance date?