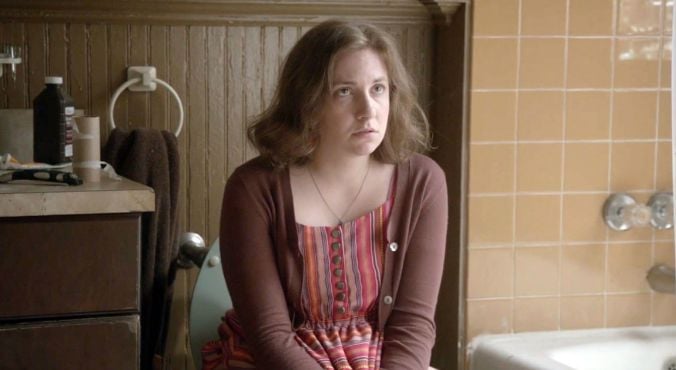 Image via HBO.
Since we were first toilet trained, we've been told that we should be emptying our bowels everyday. But for some of us, our number two situation isn't exactly like "clockwork". So should you be concerned if you're not, erm, dropping daily?
According to a study published in the Gut journal, less than half of us actually have "conventional" bowel movements that operate on a 24-hour circle.
The researchers from the Bristol Royal Infirmary questioned over 1800 people and found that just 33 per cent of women pooed daily, with four per cent going twice or more a day. One per cent went just weekly or less.
When it comes to poo, turns out 'normal' can be hard to define.
In fact, according to gastroenterologist Anish Sheth M.D, 'normal' is entirely relative, whether you go religiously every morning or every few days.
"It's all normal but the important thing is that you're consistent for your own routine," he says in his book What's Your Poo Telling You.(Post continues after gallery.)
5 awkward bathroom scenes that can't be unseen.
If you've been dosing up on laxatives and prune juice thinking once a day was non-negotiable, you can relax (and store them in the back of your cupboard.) If there's nothing to pass, there's nothing to pass.
But while you don't need to go every day, that doesn't mean infrequent bowel movement can't cause a few problems if you notice changes outside your ordinary routine.