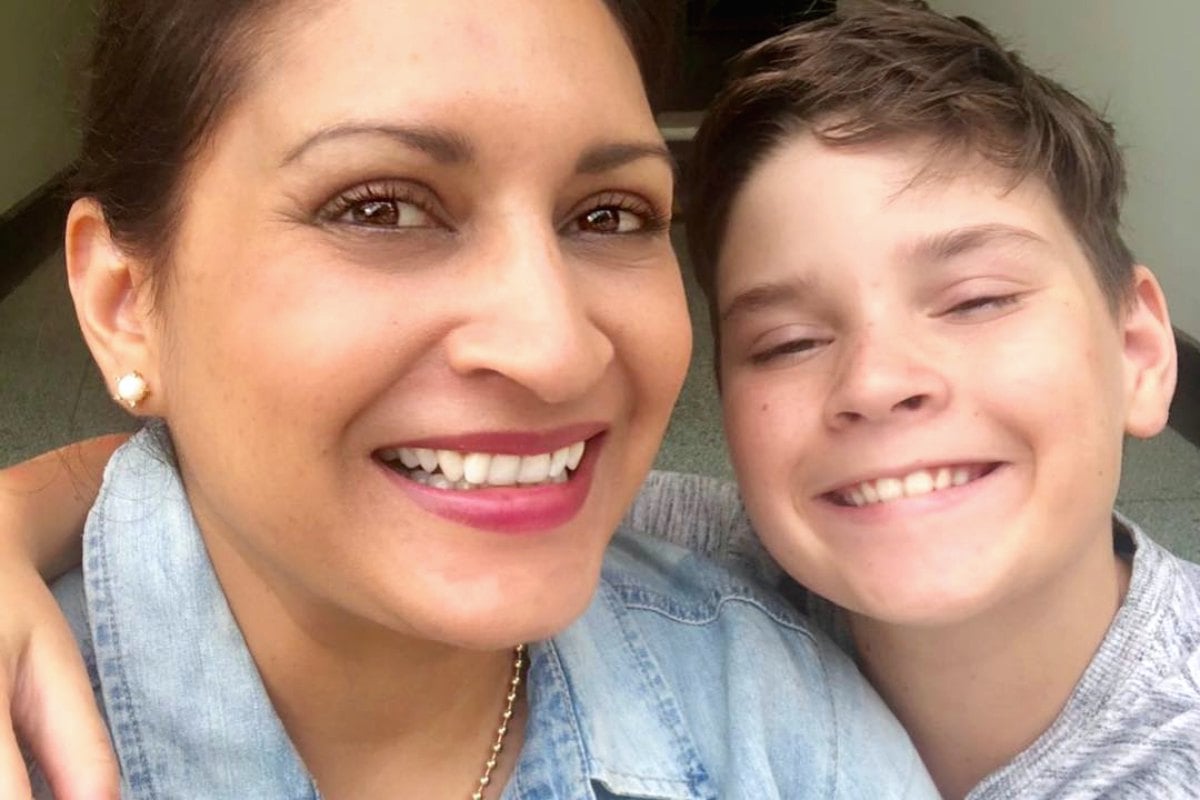 So, I dobbed on a 21-year-old woman yesterday, and I feel like a bit of a traitor. She will most likely lose her job because of what I told her employer. I'm genuinely sorry about that.
But then again, perhaps it will make her think twice before she verbally abuses a seven-year-old child, especially one who she is being paid to care for.
I was late to school pick up yesterday, which I felt bad about because it was pouring with rain, but I knew my 12-year-old son had the Smiggle umbrella he'd badgered me into buying a few months ago.
As I pulled up to the curb and he was putting his gear in the back of the car, we saw an exchange between a girl in year two and her nanny. (Yes, we know the family.)
The nanny threw the child's umbrella on the ground and yelled at her, "You're the most ungrateful little sh*t!"
My son and I stopped and stared in shock.
"Just shut up! I'm sick of you already!"
Mamamia Out Loud host Holly Wainwright discusses why parental equality isn't just a woman's issue. Post continues after video.
Just thinking of that little child's face crumbling breaks my heart all over again.
Because it was so late, there weren't any other parents around – which is why I guess this nanny felt comfortable expressing her thoughts in this way.
As my kid jumped into the front seat, he said, "Mum, did you hear that?"
Ah, yes. Yes I did.
By this stage, the nanny and the child were in their car behind us. It had happened so quickly, I wasn't entirely sure what I'd seen and heard. And then I realised what it was: I'd seen and heard verbal abuse.
Now, I know school pick up can be stressful, because kids are exhausted/hungry. I know it's inconvenient in the rain. I also know, from being a parent for 12.5 years, that there will be times when you will lose your sh*t with your child. You will say things you don't mean. You will shout things they don't deserve to hear.