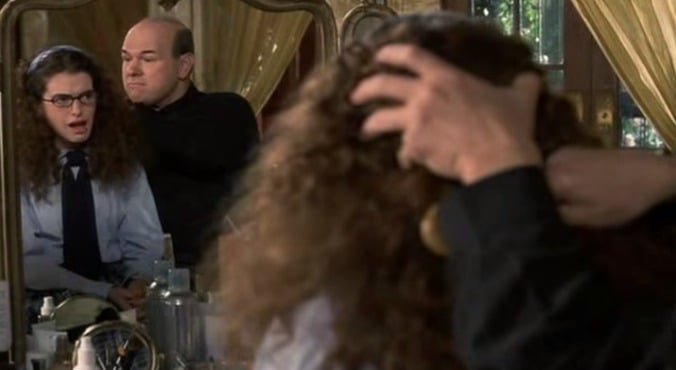 Image via Buena Vista Pictures.
The hair brush is one of the most basic and essential beauty tools that just about everyone uses.
In fact, I think I've had my current one since I was about six years old – it's bright lime green and has a picture of a whale on it. It's reliable, it's durable, it gets rid of knots, doubles as a microphone… and yes, it's probably time for a new one.
RELATED: Sorry to break it to you, but you're washing your hair all wrong.
But despite it's simple and harmless appearance, turns out with improper use the humble hairbrush could actually be doing your hair more harm than good. We found out the five most common mistakes people make when it comes to brushing their hair.
1. Skipping the roots.
"The biggest mistake people make when brushing their hair is that they only pay attention to the mid-lengths and ends, forgetting to brush the scalp," says internationally celebrated hair stylist Kevin Murphy.
"This is important as you need to stimulate the scalp and create blood flow to keep the scalp healthy and stimulate hair growth."
2. Trying to get out knots.
When it comes to getting rid of knots, the tendency can be to try and get them all out in one go. According to Aleks Abadia, Salon Director and founder of Esstudio Galleria, it's the worst thing you can do.
"Most people try to brush the knots out from the roots – you should always start at the end of the hair and work your way up to the roots," he says. (Post continues after gallery.)
Celebrities with bronde hair.