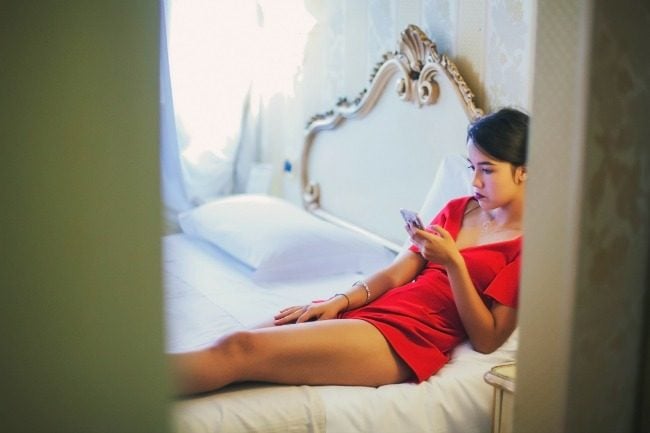 As I sat innocently watching Dexter for the 27th time on the weekend, eating Cheese and Bacon balls and scrolling my Facebook feed, something stopped me dead – and it was more shocking than a show about a 'friendly' serial-killer.
It was a video story of a teenaged girl lifting her top up – flashing her chest to the camera momentarily – and laughing about it with her friends. The reason I found it so shocking is that I knew the girl. I knew her when she was wearing nappies. When she first learned to ride a bike. When she had a tantrum as a seven-year-old about getting out of the swimming pool, and tried to push her mother in.
Because the 13-year-old was the daughter of one of my closest friends.
She performed a very quick flash, which is why I presume it wasn't picked up by an online censor. But it was definitely there. And she was clearly affected by alcohol.
My instinct was to press "hide post" and move on. It was something I so did not want to see. And anyway, it was her body and her decision…wasn't it?
Or did I need to tell her mother – my dear friend?
As I miserably stuffed another delicious cheesy orange ball into my mouth, I realised the answer was yes. For a number of reasons.
Like it or not, social media is everywhere – most of us use it. These days, it's standard to be friends with the kids of your friends, and as most parents would admit, we're kind of relieved to have the 'back up.' Someone else helping us keep an eye on our loveable tween and teen ratbags. Because it's not easy. Many parents are navigating parenting of social media kids earlier than ever – and we don't have generations of previous parents to help inform our decisions. We've just got each other.
I also had a quick think about the kind of friend I am. I'm comfortable with the truth, and with being direct. I would tell my friend if I saw her husband snogging another woman (or man) – and I know she would want to know. I certainly would.
I thought, "Well, what am I waiting for – for her to flash her vajayjay?" It was better to nip (ahem) this in the bud.
My other consideration was that the footage involved (fleeting) nudity of a minor. I cringed, thinking of people leering at her. My protective instincts kicked in. But I also didn't have the right to address this with the child directly… that was her parents' job.
It wasn't a conversation I wanted to have with my friend about her daughter. I wasn't sure if she would be embarrassed for some reason, and instinctively "shoot the messenger".