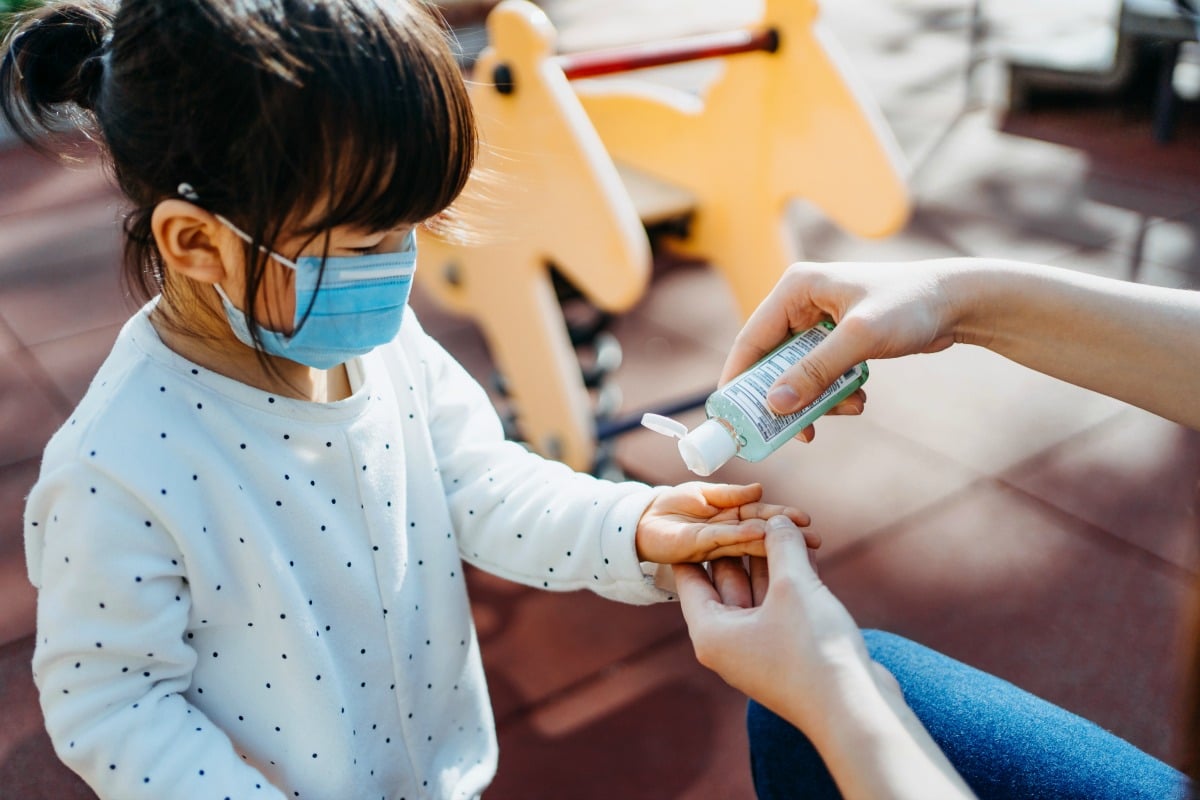 At the time of reporting, there are over 205,000 confirmed cases of the coronavirus, now officially known as COVID-19, worldwide.
In Australian alone, the number of confirmed cases has risen to over 450, while six people have died from the virus.
As cases of the virus continue to rise worldwide and new measures are introduced across Australia to prevent the spread of the pandemic, panic about not being able to access basics – like toilet paper – has continued to spread among Australian communities.
In fact, it's becoming increasingly hard to find staples like toilet paper, paracetamol, rice, pasta, and even mince meat in supermarkets across the country.
At a time where an overwhelming amount of stories about stockpiling, death tolls, quarantine and strict travel bans have emerged, it's no wonder some Australians are starting to panic.
Listen to The Quicky, Mamamia's daily news podcast, to find out all the answers to your questions about coronavirus. Post continues below.
Hoping to separate fact from fiction, Mamamia's daily news podcast, The Quicky, spoke to infectious disease specialist Dr Sanjaya Sanananyaka from the Australian National University to answer all your questions about coronavirus.
From questions about whether stockpiling is really necessary, to a rundown on exactly how the virus spreads, here's what he had to say:
Do I need to wear a mask?
"There are two situations where a mask will help. In the hospital setting – if you're a healthcare worker seeing a person with coronavirus – it will help. If we're having a wider outbreak in Australia and you're looking after someone at home with coronavirus, wearing a mask will help. But generally wearing it in the wider community won't be as helpful as practising good hand hygiene."
Is this coronavirus any more dangerous than a standard flu season?
"The differences between the standard flu season and this coronavirus is that none of us are immune to this coronavirus. None of us have been exposed to it before. With the flu, we've got varying degrees of immunity and we've got a flu vaccine."
How do I know if I have the coronavirus?
"It's very hard to tell. There are some people, a very small proportion, who can be affected and not have symptoms. Others may have a very mild flu-like illness, while others may be more severely ill and have pneumonia. The most common symptoms are fever and a cough and then a variety of symptoms can follow that including muscle aches and pains, sore throat and even diarrhea."