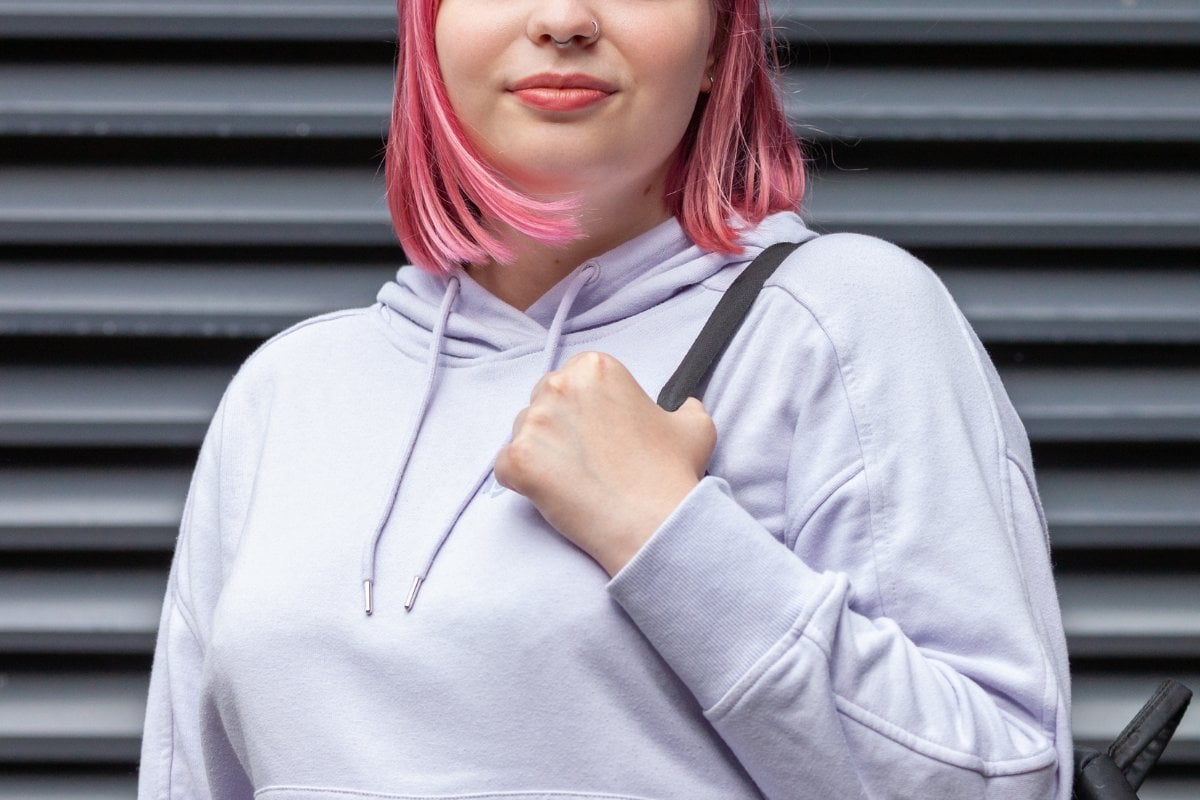 For much of my life, my first thought when entering a room was, "I'm the fattest person here."
At times, that was objectively true, and at times it wasn't.
Regardless of the reality, the thought persisted, corroding my self-esteem and making me so self-conscious that I could never be truly present in my own life.
Watch: Body shapes are not trends. Post continues after video.
I passed up opportunities because I felt my larger body would embarrass me. When I was social, my preoccupation with my size caused me to shy away from making connections and inhibited my ability to really live in the moment.
I thought that if only I could be a size 'x' I would be happy. Everything could wait until my weight reached whatever magical number. In the meantime, I would punish myself by missing out. Instead of living, I dieted, I binged, I cried in changing rooms, I compared myself to others, I compared myself to my past self, I cried some more.
I never reached my magic number. But I've learned to accept my body. Because at some point, I realised it wasn't my body holding me back from doing the things I wanted, but my mind.
Changing my mindset from self-critical to self-accepting is one of the greatest achievements of my life.
It wasn't easy, and it wasn't quick. But these days, mostly, I appreciate my body for what it allows me to do; to hike and swim, to travel and play sport and to care of myself and others. I've realised, primarily from my work with people with disabilities, that mobility and the independence it affords are not a given and should not be taken for granted.