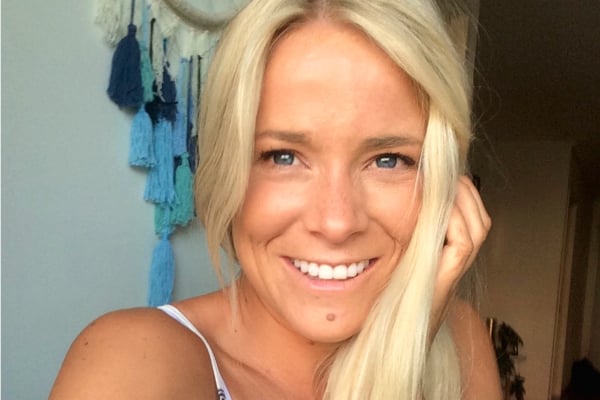 So, I got a puppy. A basset hound named Walter. My partner and I went halves and he's the first living thing I've ever had to be responsible for (apart from Nugget the gold fish who sadly passed away many moons ago).
He's a super cute dog. And I've obviously over loaded my Instagram with pictures of his cute little face. And people kept asking, do you love him? Are you obsessed with him? And the answer was a hesitant 'yes' to the people asking. But to myself, I wasn't as sure.
Now don't get me wrong, he's adorable. And I would never find him another home. I just didn't really consider the real impact that being a 'dog mum' would have on my emotional and mental health.
In the lead up to getting Walter, it was all puppies and rainbows. I was full of excitement and counting down the days until we got to meet our little furry friend. I was watching YouTube videos on basset hounds and pinning puppy photos to my vision board for months before.
Then the day we picked him up came. As soon as I pulled up to the house my heart started to thud. Then I felt as though I had been kicked in the stomach as I finally realised what was happening.
 

View this post on Instagram

 
The whole drive home I stared at him. But rather then being besotted with his adorable puppy eyes, I was struck with this overwhelming feeling of dread. What have I done?
This little life now depends on me and will continue to do so for the next 12 to 14 years. Goodbye spontaneous trips away, see you later sleep ins and independent living. I now have another soul to think of. And this overwhelming realisation hit me like a pile of bricks.
Every time I looked at him, I felt panicked. Trapped. Should I really have committed to this? I can barely look after myself, can I really look after an animal?