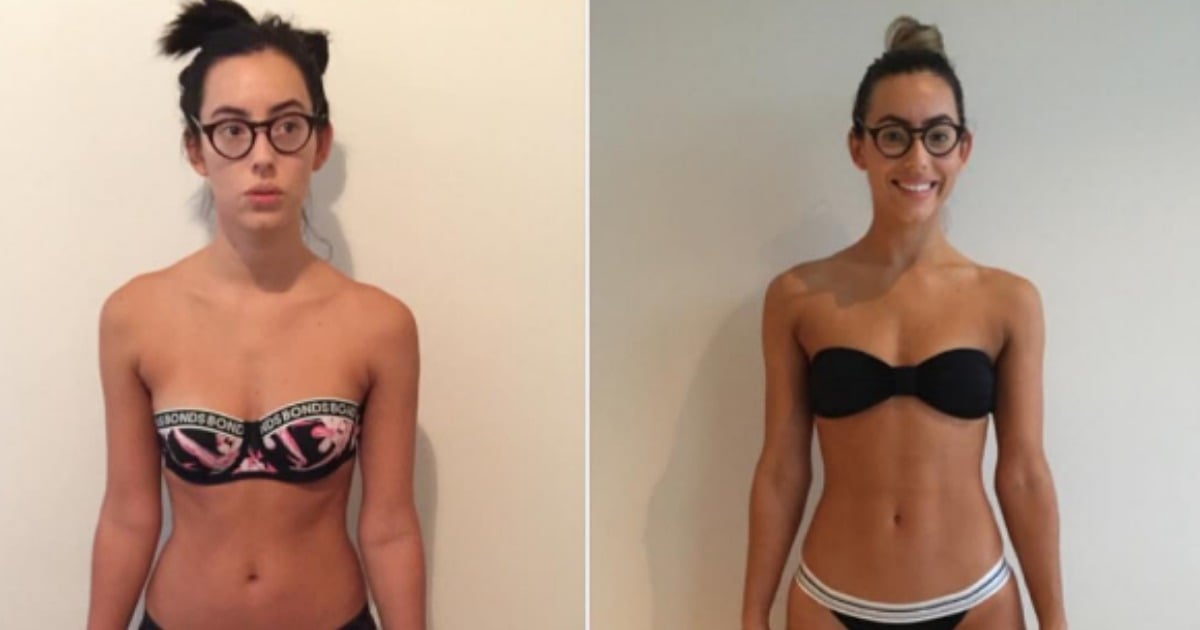 Perhaps the most concerning misconception in the world of healthy eating is that to get fit, you've got to eat less.
We hear harrowing stories of people restricting themselves to ridiculously-low daily calorie intakes, banishing carbs and existing on kale salad.
Madalin Frodsham's viral before and after picture is the proof we all need that strict calorie counting can not only be dangerous, but totally ineffective.
In an Instagram post, Frodsham revealed that she used to consume just 800 calories a day – and considered herself healthy.
"I was eating healthy food, but hardly any macronutrients…. 800 calories seems absurdly low as now I need minimum 1500 calories to be full, but at the time 800 calories was keeping me full because that's what my body was used to," she wrote.
"After a while though, salad simply wasn't cutting it, and for all the restrictions I was placing on my diet, I simply wasn't seeing the results I had anticipated."
Watch: A delicious quinoa recipe to try. Post continues after video.
The 27 year old then went to a personal trainer and nutritional coach to learn about macronutrients, the actual make up of calories. Macros are divided into three groups – carbohydrates, fat and protein.
The coach advised a major overhaul of her diet.
"When he first told me to eat 50 per cent carbs I nearly died! I was eating about 10 per cent carbs before and could not fathom how 50 per cent of carbs would not make me fat. I also freaked out at all the calories," she wrote.
The average recommended break down is usually 20 per cent protein, 50 per cent carbohydrates and 30 per cent fat.