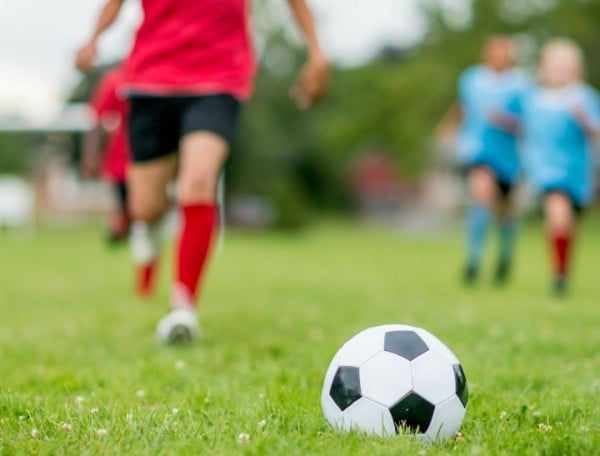 We all know exercise is an essential part of a healthy lifestyle, and most will agree kids should be doing more of it. However, a recent study found while parents are positive about their children engaging in aerobic activities (running, playing sports), they have much more negative views when it comes to strength exercises.
But these concerns are not backed up by the evidence.
People often see strength training as just lifting heavy weights in a gym, but strength training can be done in a wide variety of ways, including using just your body weight. Strength training can also incorporate medicine balls, sand bags, elastic resistance bands and weighted sleds.
Myth 1: high risk of injury
Until recent years, there was very little data on injuries associated with youth strength training. What did exist, however, were a handful of case reports outlining serious injuries from misuse of weight training equipment, and a few small studies reporting high injury rates in competitive youth weightlifting and powerlifting programs.
In 1990, the American Academy of Paediatrics cautiously recommended against participation in strength training prior to reaching physical maturity. This report was actually referring to weightlifting, powerlifting and bodybuilding, which involve the use of maximal loads and highly technical lifting movements that had never been recommended for young people.
Regardless, the message that "weights are bad for young people" took hold and the public distrust of strength training lingered on. We now know that supervised and age-appropriate strength training is a safe activity for children and adolescents, and a good way to improve muscular fitness, body composition and psychological health.
In fact, appropriately conducted strength training programs have a much lower risk of injury than many popular youth sports like soccer, football or basketball – activities that parents happily enrol their children in year after year. Ironically, participation in strength training can actually reduce the risk of children being injured when they play sports.