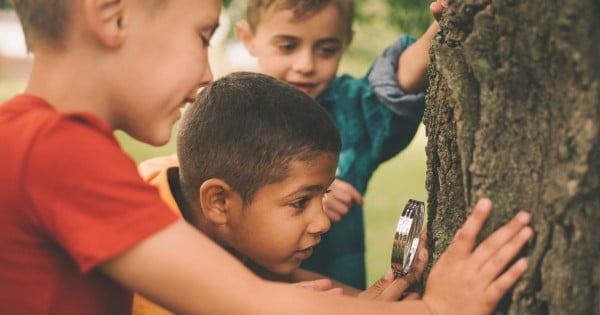 We've all had them – those conversations where you nod vaguely, then later you think: "But why?"?
This was mine.
A close mate, who doesn't have children, had caught up with a mutual friend. It didn't go well.
"You know what it's like when she's got the kids," she said, lowering her voice to a level where I had to lean so close we were almost necking. Her eyes darted from side to side like one of those freaky ventriloquist dolls. "They never leave her alone. They drive me insane – not that I'd ever say that to anyone. God help me if I had an opinion about someone's kids."
And I nodded and we moved onto other things. Then later I thought "But why?" Why can't she – and I, for that matter – have an opinion on kids? Or at least an opinion we can express?
You can watch the times our kids made us cringe below. Post continues after video…
News flash: I don't have children, but I do have opinions about yours. Cue the howls, sharpen the nails, prep for battle.
Here goes. My opinions about your kids include, but are not limited to:
Their manners;
Their friends;
How they treat people they know;
How they treat people they don't;
Random comments they make;
The number of hours they spend playing computer games;
And maybe probably definitely …
Because here's the first news flash of the day: everyone has opinions, even if they don't say them out loud.
Here's the second: just because I don't have kids, it doesn't mean I've been living in some weird parallel universe, where everyone's a grown-up and all people under five feet tall are just a bit vertically challenged.
And here's the third: not all of my opinions about your kids are bad.
I might not have kids, but I've known quite a few of them since the day they were born. I've shared houses with them. I'm a God-mum. Hell, I actually was a child once.