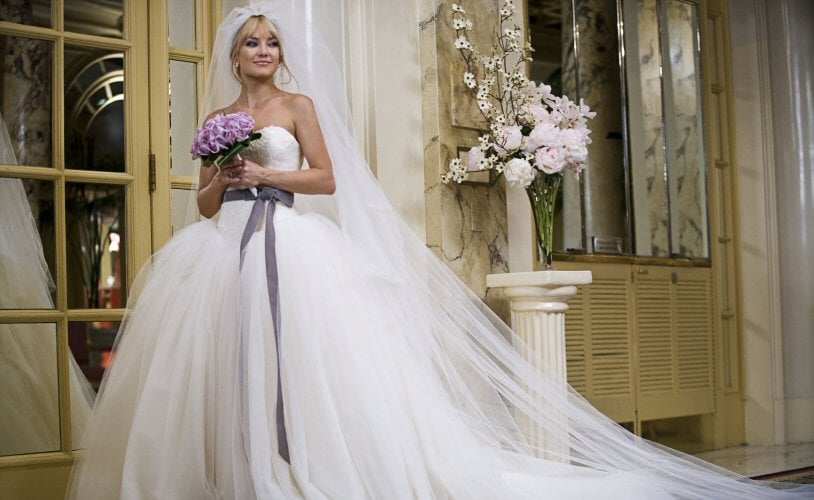 Gone are the days of not being able to pee on your wedding day.
The days where your heavily embellished gown weighs you down and you walk ever-so-slowly down the aisle so you don't get caught in many, many layers of tulle.
Meringue dresses are on their way out.
Brides are ditching the traditional full-length wedding dress for a shorter, lighter frock.
Maybe it's a reaction to lavish weddings with two gowns and walls of flowers (Kimye, we're looking at you), but it seems some brides are opting for a more intimate ceremony, which naturally comes with the cuter, and more comfortable, short dress.
Don't believe us. Look at these: (Post continues after gallery):