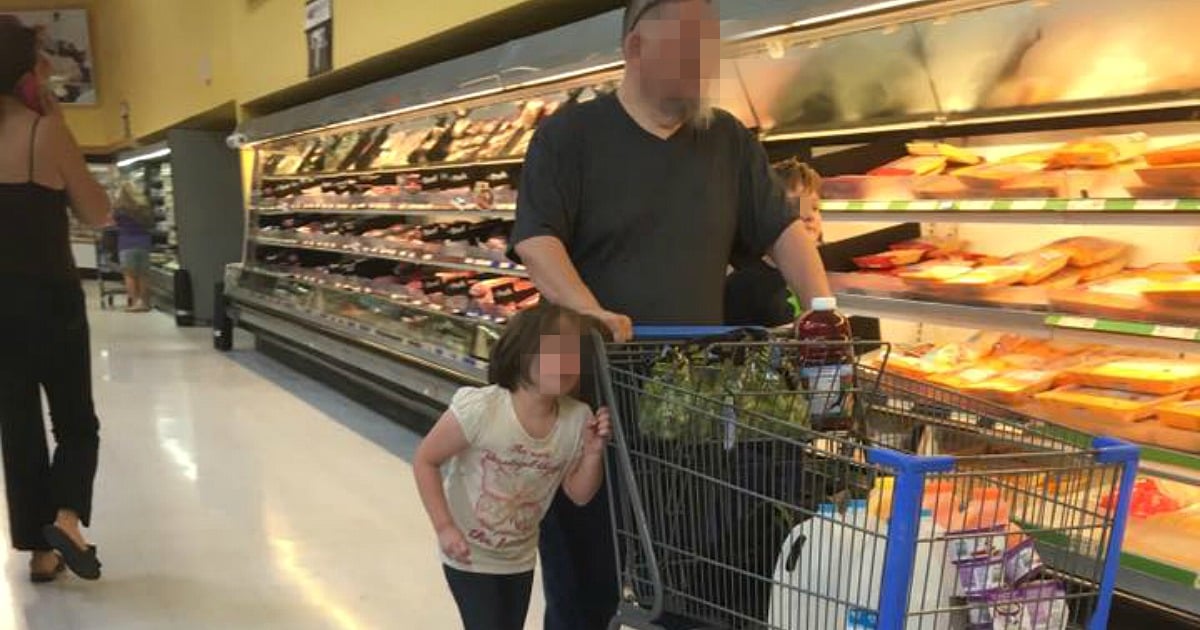 A father has allegedly disciplined his young daughter by wrapping her hair around the handle of a supermarket trolley.
According to reports, the five-year-old was pleading, "Please stop. I promise I won't do it again. Please stop."
Fellow shopper Erica Burch said she was shopping for her own children's lunches the Walmart store in Texas when she saw the man.
The incident was brought to public attention after Burch took several photos and uploaded them to Facebook.
The girl is shown hunched with her forehead almost pressed against the hard metal of the trolley's handle.
Burch said she was with her husband Robert Burch when they confronted the man.
The mother shared on Facebook how the encounter between the three shoppers allegedly went down.
"I took my phone out – snapped pictures – and then told him to let the little girl's hair go," she wrote.
"He told me to mind my own business. I said no I'm not! Right now this little girl is my business and you need to let her hair go now!"