In news that will surprise approximately 0% of the universe, Kanye West brought up his long-standing feud with pop singer Taylor Swift when he was given 'free reign' to speak at the 2016 MTV Video Music Awards.
(Yes, we're wondering who on Earth approved that, too).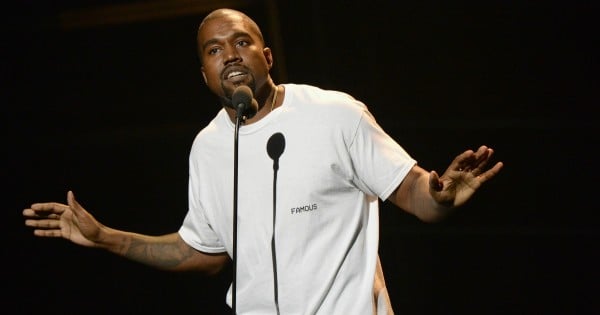 Naturally, Yeezy started his speech by reminding us all that he is, in fact, Kanye West.
"I am Kanye West. And that feels really good to say, especially this year. I came here to present my new video. but before I do that, I'mma talk," he said, while the audience cheered him on.
He touched on his feud with Taylor Swift - "People say, oh but you have that beef with Taylor but I love all y'all — that's why I called her".
We're not even going to pretend to know what the HECK he was trying to talk about there, except he wanted to bring up Taylor again.
Try and decipher his speech for yourself here:
"I came here to present my new video, but before I do that, Imma talk." - @kanyewest #VMAs https://t.co/ukVtlkcIsD

— MTV (@MTV) August 29, 2016