The unusual case of Sherri Papini has baffled authorities since her unexplained disappearance some three weeks ago.
After the 34-year-old was found with her hands bound on the side of a highway in the early hours of Thursday morning, many important questions remain unanswered.
This is everything we know about the mysterious incident so far.
Disappearance
On Wednesday November 2, the mother-of-two went on a routine jog in her quiet country neighbourhood of Redding, some 260km north of Sacremento.
Wearing a pink t-shirt and carrying nothing but her iPhone and a pair of earbuds, Sherri didn't return. Her husband, who came home from work to find the house empty, was later notified that his young children had not been picked up from daycare and that his wife was nowhere to be seen.
Using the "Find my iPhone" app, Keith Papini was able to trace Sherri's phone 1.5km from the family home, yet extensive land and air searches carried out by authorities were unsuccessful in tracking down the 160cm-tall, blonde mother.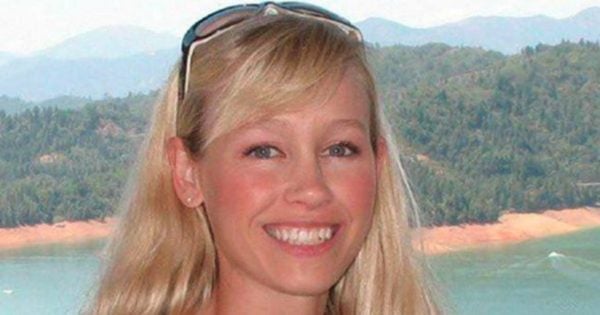 Hundreds of volunteers, including a large gathering of family and friends, assisted the search, and a $US100,000 ($AUD133,800) collective reward was offered for Sherri's safe return between an anonymous donor and local officials.
Discovery
This is where the details about the Sherri Papini case become murky.
While authorities confirm they found Sherri at approximately 4:30am last Thursday — with her hands bound — there is little information as to the exact scenario of her reappearance.
Reports from the LA Times state an "emotional and battered" Sherri flagged down a motorist on the morning of Thanksgiving Day while "bound by restraints" to her body. While other outlets like News.com.au claim officers alluded that "she was chained to a heavy object", this hasn't been formally confirmed.
A radio dispatcher recording obtained by the Sacramento Bee hears emergency services explain: "CHP is on scene and advised that she is chained to something. CHP is advising that she is heavily battered."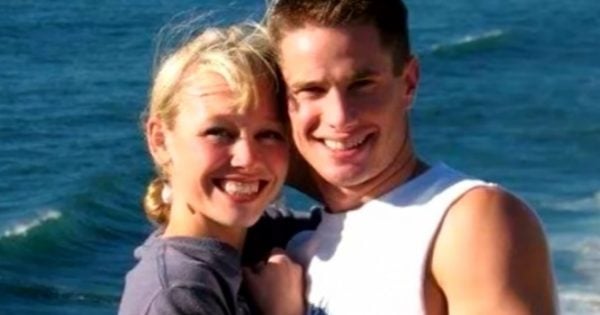 Allison Sutton, an eye-witness who was driving past at the time Sherri was found, told ABC News she was "frantically waving what looked like a shirt."
Shasta County Sheriff Tom Bosenko has confirmed to Associated Press that Sherri was treated for injuries consistent with assault, but declined to discuss them in more detail. What we do know is that during her hospital stay, husband Keith was "at her side".
Investigation
The investigation that has taken place over the last five days has been described by Bosenko as "sensitive" but also "critical and active".
Bosenko also told the media two Hispanic women armed with a handgun and driving a dark-coloured SUV - the ones who are thought to have left Sherri on the side of the road on the 24th - are potential suspects.
So far, members of the public have given detectives more than 400 tips.
ABC reports detectives have concerned themselves with scouring the Papinis' personal devices, including their computer, as well as probing Sherri's previous relationships. They have also sought video surveillance footage that may offer more clues.
"We currently have no reason to disbelieve Sherri Papini's story," the sheriff said. "She was assaulted and had injuries, which she was treated for."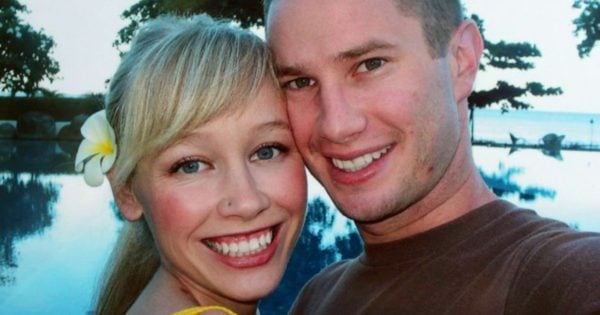 The motive for Sherri's kidnapping is not evident — the family is not wealthy, nor did the captors seek ransom for her return.
Authorities are also yet to reveal to the public where they believe the mother was held against her will for the three weeks. It is also not yet clear if Sherri knew her abductors personally.
Family and friends
After what publications called "an aggressive manhunt" and a great deal of social media activism from the local community, the story of Sherri's frightening disappearance made international headlines.
While the victim's sister, Sheila Koester, has been reluctant to comment on her trauma - telling media "[right now] she needs time with her family" - the 36-year-old did say loved ones are "very thankful and very ecstatic" about her return.
The Sacramento Bee has reported the reward money for Sherri's return - from an unknown generous donor - may be funneled back into the Papini family to allow them to seek adequate support.
In the words of Sheriff Tom Bosenko, one thing's very clear: "This investigation is far from over."