The unusual case of Sherri Papini has baffled authorities since her unexplained disappearance some three weeks ago.
After the 34-year-old was found with her hands bound on the side of a highway in the early hours of Thursday morning, many important questions remain unanswered.
This is everything we know about the mysterious incident so far.
Disappearance
On Wednesday November 2, the mother-of-two went on a routine jog in her quiet country neighbourhood of Redding, some 260km north of Sacremento.
Wearing a pink t-shirt and carrying nothing but her iPhone and a pair of earbuds, Sherri didn't return. Her husband, who came home from work to find the house empty, was later notified that his young children had not been picked up from daycare and that his wife was nowhere to be seen.
Using the "Find my iPhone" app, Keith Papini was able to trace Sherri's phone 1.5km from the family home, yet extensive land and air searches carried out by authorities were unsuccessful in tracking down the 160cm-tall, blonde mother.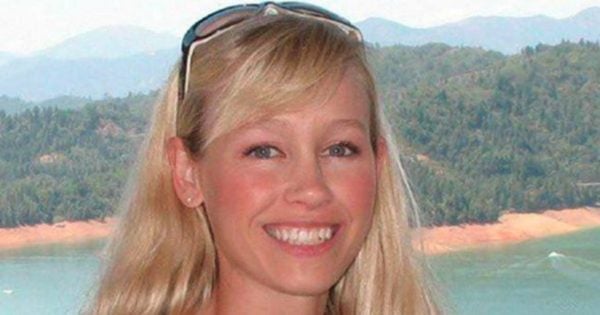 Hundreds of volunteers, including a large gathering of family and friends, assisted the search, and a $US100,000 ($AUD133,800) collective reward was offered for Sherri's safe return between an anonymous donor and local officials.
Discovery
This is where the details about the Sherri Papini case become murky.
While authorities confirm they found Sherri at approximately 4:30am last Thursday — with her hands bound — there is little information as to the exact scenario of her reappearance.
Reports from the LA Times state an "emotional and battered" Sherri flagged down a motorist on the morning of Thanksgiving Day while "bound by restraints" to her body. While other outlets like News.com.au claim officers alluded that "she was chained to a heavy object", this hasn't been formally confirmed.
A radio dispatcher recording obtained by the Sacramento Bee hears emergency services explain: "CHP is on scene and advised that she is chained to something. CHP is advising that she is heavily battered."
Allison Sutton, an eye-witness who was driving past at the time Sherri was found, told ABC News she was "frantically waving what looked like a shirt."