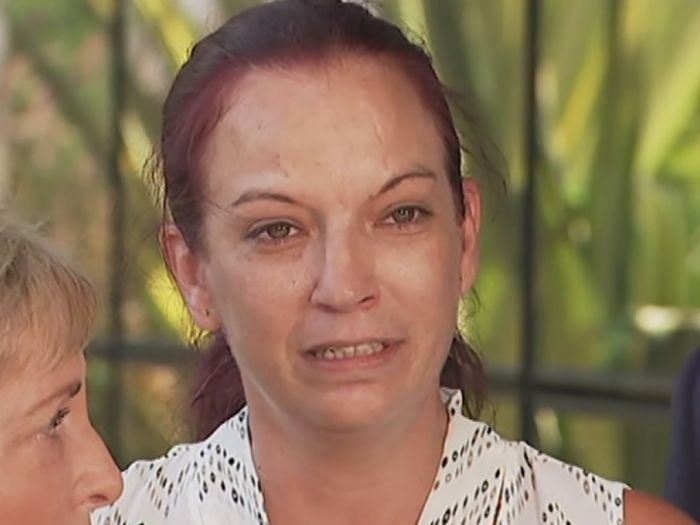 Bonnie Mobbs was in tears as she angrily demanded immediate action from the Queensland Government to stop the perpetrators of domestic violence.
Late last year, her daughter, 20-year-old Shelsea Schilling, was killed by her ex-partner Bronson Ellery on the Gold Coast in a suspected murder-suicide.
Speaking in response to the murder of another Gold Coast woman, Teresa Bradford, earlier this week, Ms Mobbs said it was time governments took stronger action to end domestic violence.
"My daughter was a beautiful girl," Ms Mobbs said.
"She was loving, she was caring, and we don't need another person to live the life that I have to live."
Ms Mobbs said people charged with domestic violence crimes should not be granted bail.
"Something needs to happen and it needs to happen now. Not tomorrow, not the next month, not next year. Now," she said.
"Violence needs to end, domestic violence needs to stop."
The State Government said it would review the system of bail for accused domestic violence offenders, including considering reverse onus of proof in relation to their release.
Opposition Leader Tim Nicholls said the review was a waste of time and vowed to introduce a private member's bill in the next parliamentary sitting to reverse the onus of proof for bail applications for domestic violence-related charges.
This would require defendants to prove it was safe for them to be released on bail, rather than requiring prosecutors to prove a defendant posed a risk to the community.
"We know what the problem is and we have seen the solution implemented in other states," he said.
"If Annastacia Palaszczuk and Yvette D'Ath won't act, we will do what they're paid to do.