Angela and Sheila were unlikely friends.
They were roomed together in freshman year at college, and when Sheila discovered Angela was a morning person – whereas Sheila very much enjoyed sleeping in – she had her concerns.
"I called her Angie…" Sheila, who lives in Dallas, Texas, told Mamamia. "She was what I called a triple play; she was beautiful, she was kind and she was smart."
Angela had a lot of friends, and was studying computer science. It was 1984, and Sheila remembers saying to her one day: "Why are you always doing these overnighters in the computer science department? It's a fad. It's never going to take."
She laughs about it now. Angela knew exactly what she was doing, but she wouldn't live long enough to see just how far her skills would take her.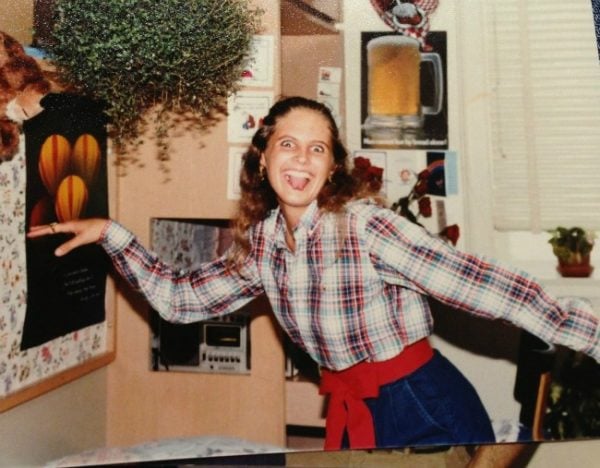 Sheila was at home with her family in North Texas when she received a phone call from Angie's sorority sister, Barbara, who could not stop crying.
"My initial reaction was Angie has been in a car accident," she told Mamamia. 
"I hate this part," Sheila said before pausing.
"My friend kept crying... because I was like, 'what hospital is she in, where is she?'"
But Barbara wouldn't answer.
Eventually, Sheila simply said: "Is she dead?"