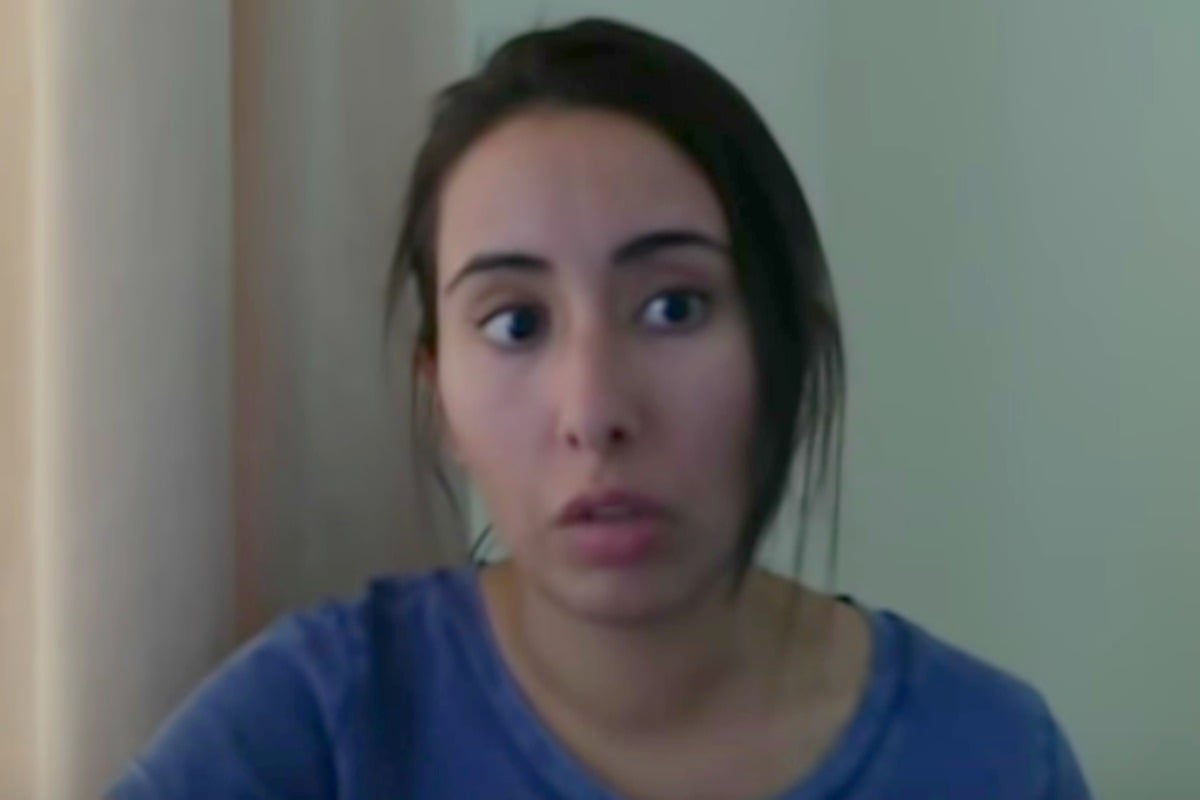 Sheikha Latifa had not left Dubai in 18 years before her escape.
She had requested to travel and study abroad, but wasn't allowed. She was not to go anywhere without a chauffeur and was forbidden to visit her friends apartments or have her friends come visit her at home – in Dubai's Zabeel Palace and other royal residences.
So when Sheikha Latifa Bint Mohammed bin Rashid Al Maktoum II, daughter of the ruler of Dubai and Prime Minister of the United Arab Emirates Mohammed bin Rashid Al Maktoum sent her friends a WhatsApp message stating she had left Dubai for good, they were in utter disbelief.
As reported by the New York Times, Princess Latifa told them she was free and that she would come see them soon.
Her freedom, aided by her Finnish martial arts teacher Tiina Jauhiainen and former French spy Hervé Jaubert, was shortlived.
Less than a week later she was seized by armed men from a yacht off the coast of India, destroying her escape plan and crushing all hope for freedom.
Dubai denied she fled ill-treatment in her homeland and she was returned to them. Her social media accounts were shut down and she has not spoken or been seen publicly since.
In December, as the BBC planned to air a documentary about her, Dubai's royal court released a statement that claimed the Princess was safe in Dubai.
It also alleged she had not tried to escape Dubai, but had been kidnapped.
The statement did little to quell fears that Princess Latifa is safe – largely due to a video released just before her capture.
In the 39-minute video Princess Latifa's face and voice are clear. There is no denying she is who she says she is.
"I am making this video because it could be the last video I make," she started.
"If [my escape] doesn't [work] then this video can help me because all my father cares about is his reputation. He will kill people to protect his own reputation. He only cares about himself and his ego so this video could save my life.
She explained that when she was 14, her older sister Shamsa escaped from her family's security during a trip to England, wanting more freedom.
She was found after two months, with news reports from the time reporting she was forced into a car in Cambridge. Latifa said Shamsa was drugged and brought back to Dubai.
When Scotland Yard investigated her case as a kidnapping, Dubai authorities denied them the chance to interview Shamsa.
In her video, Princess Latifa recounted many stories of alleged capture and torture of women – including her own torture following an earlier attempt to escape when she was 16. She was imprisoned for three years.
Her claims, a far cry from the tolerant public image Dubai tries to portray, reminded the world that behind the opulence and skyscrapers is a conservative, restrictive regime.
"All of this public image that [my father] is trying to portray, human rights, it's bullshit. He's the most evil person I've ever met in my life. He's pure evil. There's nothing good in him," Princess Latifa said.