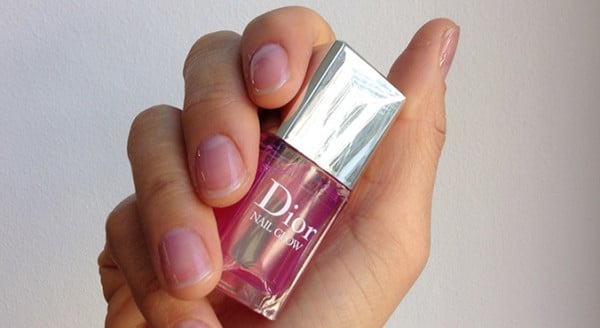 Sheer nail polishes by L'Oreal, Dior and Orly. Worn: Dior Nail Glow. (Source: Supplied.)
Finally, a nail trend that's gorgeous and easy to wear. Sheer nail tints are the ultimate lazy-woman approach to pretty, chic nails.
Jelly-like shades make for easy application, and chips or mistakes are barely visible. Winning.
With bizarre and uncomfortable "bubble nails" on the loose, and nail art being only for those with oodles of time and money, these lolly-coloured nails are a breath of fresh air.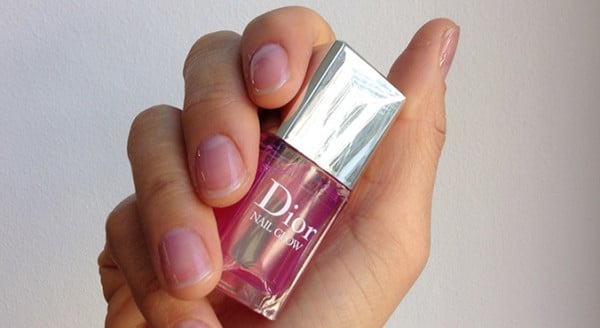 Leading the pack in the cellophane nail hues is Dior Nail Glow, $39.00, which appears as a neon pink in the bottle, but creates a shiny, healthy nail effect once applied.
Related: Oh, bridal nails DON'T have to be boring? The new trends coming at your nails.  
The package describes it as an "instant French nail manicure effect", but without all the hassle. Pick it up on your next obsessive trawl through Sephora.