Veterinary students have stripped off to raise awareness for mental health, appearing in a popular nude calendar.
About 40 University of Sydney veterinary and animal science students are carrying on an almost decade-long tradition with their 2018 calendar, raising money for a charity of their choice.
This year 100 per cent of the funds raised will be donated to Rural and Remote Mental Health – a not-for-profit organisation which provides mental health services to people living and working in rural and remote Australia.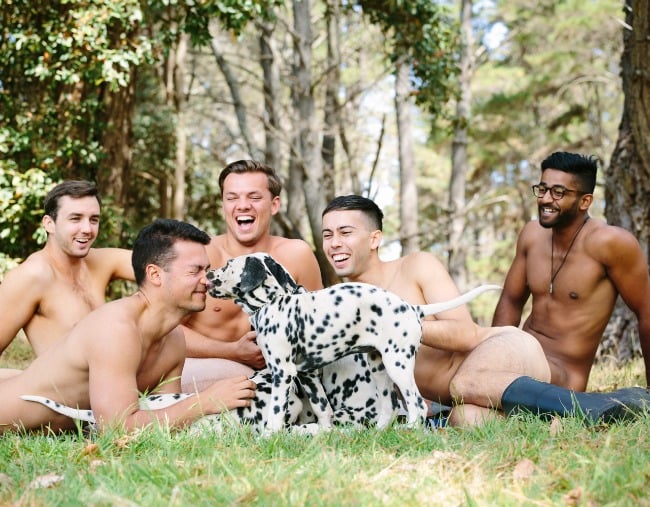 The nude calendar, titled 'Shedding the Stigma' features cheeky photos of male and female students, taken by Meredith Schofield. Tractors, fence posts and even puppies are all used as cleverly-placed props.
And while the photos are fun, the cause they are supporting is serious.
Depression and suicide is a huge issue among vets. Australian studies show vets die by suicide at four times the rate of the general population.
Veterinarian Dr Rosie Allister told Vice in March that there was no single reason the profession was hit so hard by suicide but suggested several factors that may be at play.