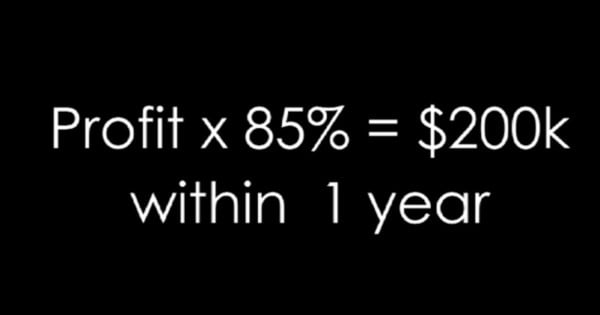 Three weeks ago popular not-for-profit Melbourne bar Shebeen announced it would be closing after three and a half years of trading.
According to owner Simon Griffiths, the closure is due to ongoing pressure from Victoria Police and the Victorian Commission for Gambling and Liquor Regulation (VCGLR).
But recent reports of financial woes in particular the allegation that the not-for-profit has not provided donations to its charities since mid-2013, has raised questions.
Shebeen and Who Gives a Crap's Simon Griffiths. Source: Facebook. 
The Manchester Lane bar opened in February 2013, marketing itself as a not-for-profit venue - its point of difference being its partnerships with seven charity organisations from the developing world. Selling beers and wines from these countries, Griffiths told patrons via their website that profits made from the sales would be passed on to the related charity.
So if you purchased a Bia Ha Noi beer, Shebeen promised a percentage of its individual sale price would be passed on to Vietnamese educational program, Room to Read. At the time of opening, Griffiths estimated between $1.50 to $2 of every beer and wine sale would be passed on to the charities. The seven charities were used as marketing material and crowd-drawers to the city bar.
Similar to Griffiths' other business, Who Gives a Crap (a not-for-profit toilet paper company which gives 50 per cent of its profits to charity), Shebeen's model was one that encouraged "consumer-driven philanthropy". This ethos attracted patrons from all around the world and gave many people a reason to feel good about spending their money at the establishment.
"Profits from this golden brew help Room to Read provide education to school kids in Vietnam," Griffiths wrote. Source: Facebook.
But there has been inconsistent information about Shebeen's financial arrangements.
Since the launch of the bar Griffiths has made potentially conflicting claims about the percentage of profit that would go to Shebeen's affiliate charities.
During a TED Talk in 2011, he said it would be 85 per cent. But since opening, Shebeen's drink and food menus have claimed that "100 per cent of our profits go to the developing world".
In the lead up to the bar's opening, Griffiths told The Age and Broadsheet that he had raised $250,000 in donations that would allow him to open the bar, as well as donations of furniture, alcohol and other large one-off sums of money, all being made as donations. He also said that local designers, artists and architects had also offered theirs services at cost price or pro bono on the basis of it being for charity.