Life on Australian Survivor means forgoing many of the comforts of every day life: three square meals a day, a proper bed and a good night's rest.
It also means there's little to no access to proper sanitary products, or things like soap, shampoo and conditioner.
And yep, even razors aren't accessible to the contestants.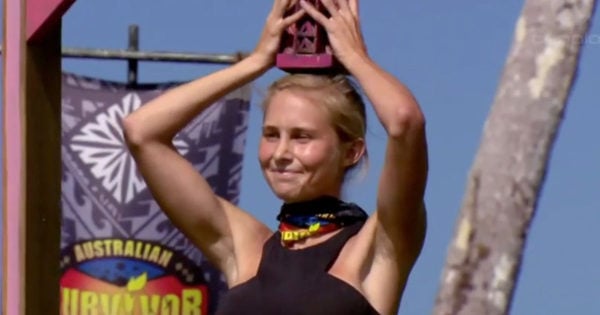 For many women on the show who aren't used to embracing body hair, not being able to shave while competing on the show is a problem they have to get over fairly quickly.
"You just have no control over it, so you've just go to let it go," the recently eliminated Jennah-Louise told Mamamia.
"I found it funny because when we were winning challenges at the start, I was throwing my hands up in the air and having a good time! Then, my underarm hair started growing more and I started not [doing that] anymore," she said.