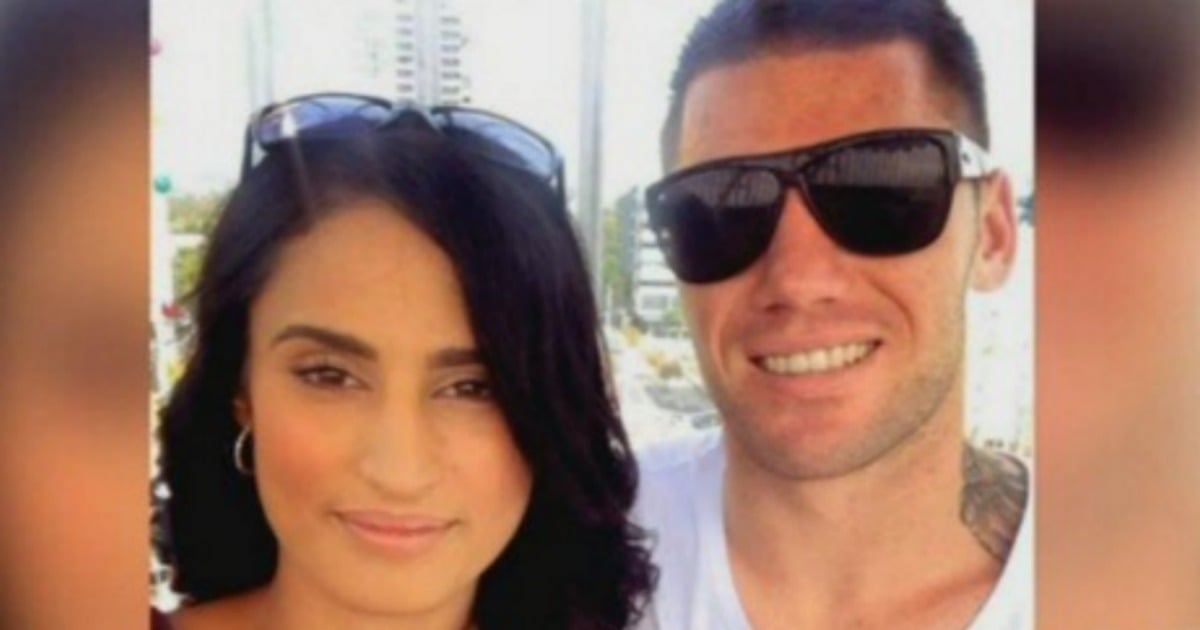 Shaun Kenny-Dowall is a man with a new lease of life.
The Sydney Roosters NRL star has been aquitted of 11 domestic violence charges and was jubilantly back in the bosum of his on-field brothers to play the first game of the season on Sunday.
The rugby league press has celebrated. Apologies have been demanded from everyone from sports writer Rebecca Wilson to Mike Baird, the Premier of New South Wales himself – just two of the people who called for Kenny-Dowall to be stood down while he awaited trial. He wasn't. He played on.
Now, he's been found not guilty by a magistrate. He's an innocent man. Want to know just how innocent Shaun Kenny-Dowall is?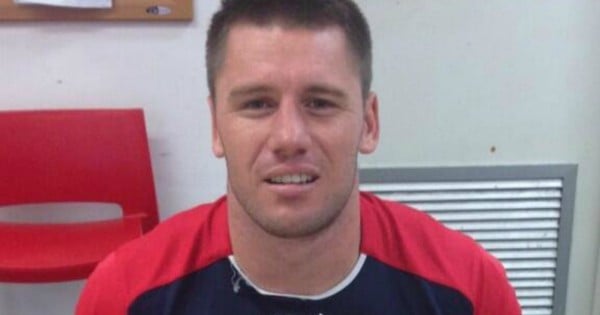 According to the court, here's some of the stuff that he DID NOT DO to his former partner, Jessica Peris:
He did not headbutt her. He did not put her in a headlock, yank at her hair, and destroy her mobile phone. He did not grab her arm so tightly that he left bruises. And he did not tell his own mother that he "bashed her," in jest.
Of these acts, Shaun Kenny-Dowall is Not Guilty.
But according to the court, here's some of the stuff he DID do to Jessica Peris:
When she was out with her friends, he sent her a message telling her, "'go hang with f***head lapa c**ts ur a gronk mate f**k off'.
And: "F*** off then Jess. Selfish piece of s**t mate. What a sick c**t Jess. Selfish piece of s**t don't bother coming home. Doors locked'.
When Peris asked him if he was going to hit her when she came home, the exchange went like this:
"Hurry the f**k up."
"Are you Shaun?"
"Ur making it worse".
 "I'm scared," Peris texts back.
"Ur making it worse, ur dragging this out."
"Are you, your making me scared."
"It's 2 o'clock, ur making me f***ing mad coz u don't give a f**k."
From between the lines of the hundreds of pages of text messages tendered as evidence in court seeps out the detrius of a truly toxic relationship. Where distrust reigns and phones ping back and forth with insults and accusation and disrespect.
According to the magistrate, Perris' claims did not stand up. Fists, the court has found, did not fly. No physical violence was proven, but abuse? The text messages show that abuse in that relationship was alive and well.
Kenny-Dowall's lawyer, the venerable and extremely expensive QC Ian Temby stood before the court and pledged his troubled client's attitude towards domestic abuse. "These charges have been brought against a man who swears against physical violence to women."
Yes, and yet this is a man who was comfortable texting to his partner: "Ur a f***king wannabe" and "U and ur son can f**k off".
The details of this relationship that tumbled out in court are depressing in the extreme. Kenny-Dowall admitted to jealousy, and to bruising his partner's arm in an act of self defence. Peris admitted that she had approached his football club with a request for money along with her allegations of violence, before she went to the police.
Watch: the domestic violence charges against the NRL star were dismissed. Post continues below.

The magistrate called Peris an unreliable witness.
The press have called Kenny-Dowall a misunderstood scapegoat.
The Sydney Morning Herald's Danny Weidler spoke of the footballer's tears in the dock, and wrote:
He knew he'd lost his cool in text message exchanges and that things said in a private conversation in anger and with mistrust swirling through his head would become public property. Was he perfect? No way. Were his text messages acceptable? No. But did he do what he was accused of? No. He knew no matter what he said he was going to be viewed in a negative light.
Lost his cool? The messages described above are not a one-off brain explosion, but are pulled from records, given to the police on a USB stick by Ms Peris at the time charges were laid. They reflect months and months of abusive messages, which the magistrate described as "rude, base and vulgar".
Women with controlling partners live with the fear of the beeping phone on a night out with the girls. They know that as time ticks past "curfew", things are going to get ugly.
As Peris texted to a concerned friend the day after a night of these messages, "I kinda got into trouble. I tried to hide my eyes and was trying hard not to breathe heavy but Shaun turned the lights on and flipped out because he knew I was on it."
Peris is the mother of a five-year-old boy. Getting "into trouble" is not what happens to grown-ups.
The people demanding apologies from those who have asked the NRL to take a hard line have not been listening to more than a year of intense education about what abuse in relationships looks like.
Describing this relationship as "tempestuous" is code for something else – abusive.
Expecting highly-paid, deeply privileged men to behave like decent human beings should not be a bridge too far. Asking them – the men who speak to our children in schools, who are paid to promote a healthy lifestyle – not to punch women is not enough.
Women have a right to expect more.
Shaun Kenny Dowall may have been found not guilty of domestic violence, but in light of these text messages, it is hard to describe him as an innocent.
Feature and Facebook image screengrab via Channel Nine.
You can follow Holly Wainwright on Facebook, here.