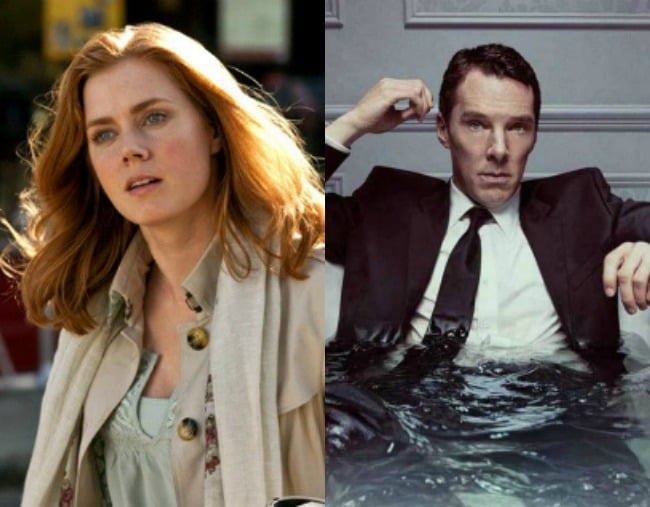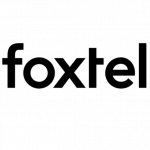 Thanks to our brand partner,
Foxtel
There's nothing better than getting home at the end of the day and sinking your teeth into a juicy new drama, the type of TV show that will hook you in mind, body and soul.
If smart, well-scripted and compelling dramas are your cup of tea, you'll be happy to know that there are two new options coming to our screens for you to chat with your friends about – because as any true TV friend knows, the best part about finding a new series is talking about it with your nearest and dearest.
Here are the two TV shows that will keep you completely glued to your couch for the rest of winter.
Sharp Objects
If there's ever been a series that proves prestige TV is one of the most brilliant art forms we have access to in this day and age it is Sharp Objects.
The new series is based on Gone Girl author Gillian Flynn's #1 New York Times bestseller debut novel of the same name, so you know you're in for sharply crafted and unexpected ride right from the very beginning.
In fact, Sharp Objects is so good it drew Oscar-nominated actress Amy Adams away from the world of Hollywood blockbusters and into the land of TV just so she could take on a role as meaty as this one.
Adams stars as the show's complicated protagonist, Camille Preaker, a newspaper reporter who is sent by her editor to her hometown of Wind Gap in Missouri to investigate the mysterious murders of two young girls so she can write a colourful human interest piece.
However, the more Camille dives into the mystery of the small town she ran away from and reconnects with her estranged family, the more the cracks in her own past begin to show and the audience quickly learns that someone in this town has been hiding a dark secret.
Sharp Objects is the best kind of dramatic slow burn. Each of the eight episodes will drip-feed you little pieces of the mystery as the series builds to a climax that, just quietly, will leave your jaw on the floor.
If you loved the way the storylines in Big Little Lies unfolded on screen and how you could practically feel the tension vibrate off the screen, then get ready for that same sensation to hit you again as Jean-Marc Vallée has also stepped in to direct here.
Sharp Objects pushes the boundaries of how dark a TV drama can really go, but it's a story so well told you will not be able to look away. If you missed the first episode you can stream it on demand now, with a new episode dropping weekly express from the US.
Trailer: Amy Adams is TV's new 'broken woman' in Sharp Objects.
READ MORE: A review of Sharp Objects and TV's "broken woman".
Patrick Melrose
If there was ever a character that legendary actor Benedict Cumberbatch was born to play, it is the title role in the highly anticipated drama series Patrick Melrose.
This five-part drama mini-series, coming soon to Foxtel, touches on everything from addiction to family abuse and at times offers up dramatic moments that are so cutting and emotional you might find yourself feeling the need to cover your eyes.
Patrick Melrose is actually based on the acclaimed series of semi-autobiographical novels depicting Britain's upper class by Edward St Aubyn. In fact, Benedict was so drawn to the storylines and the characters found within the pages of these books that he signed on to both star in and produce the series.
The show kicks off in London 1982, when Patrick answers an incessantly ringing telephone and discovers that his father has died, leading to a series of complication in his life due to their troubled relationship.
What plays out next on screen immediately gives the audience a cue that something is very off with this family dynamic, this is so much more than just a father and son rift.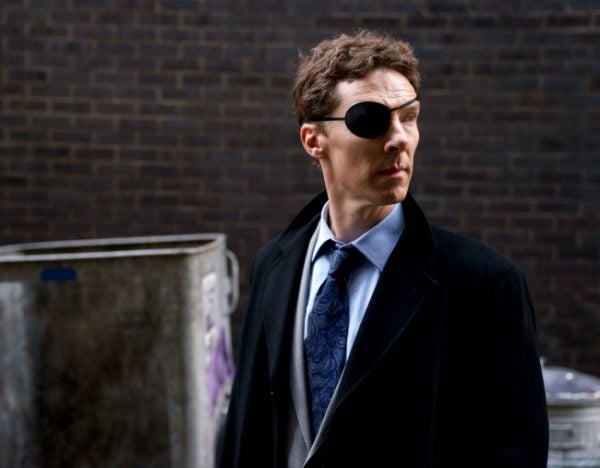 Following the death of his father, Patrick attempts to overcome his overwhelming addictions and all the demons within him that are rooted in his long-term abuse from his father and from his negligent mother.
One of the stand-out elements of this series is the all-star cast that have been brought in to bring these characters to life.
There is, of course, Benedict Cumberbatch in perhaps one of his finest roles ever. He's also joined on screen by iconic actress Jennifer Jason Leigh as Eleanor Melrose and one of Australia's finest actors in the form of Hugo Weaving as David Melrose.
If you're looking for a dark new drama that will both break your heart and fill your mind, Patrick Melrose is the show for you.
Foxtel's new HBO thriller series Sharp Objects is now showing Mondays at 11am with an encore screening at 8.30pm EST - express from the US and only on showcase.
Patrick Melrose premieres Monday, July 23 at 9.30pm EST only on BBC First. Catch both dramas live or stream on demand.
What are you watching this winter? Tell us in the comments section below. 
This content was created with thanks to our brand partner, Foxtel.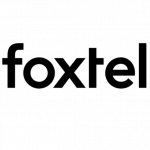 The brand new eight-part HBO thriller series Sharp Objects, starring five-time Oscar nominee Amy Adams and based on the novel of the same name by bestselling author Gillian Flynn (Gone Girl), is premiering on Foxtel, express from the US, on July 9.
It takes place in the eerie world of Wind Gap, Missouri, home to reporter Camille Preaker (Adams), who rekindles relations with her estranged family as she investigates the murders of two young girls. Trying to put together a psychological puzzle from her past, she finds herself identifying with the young victims a bit too closely.