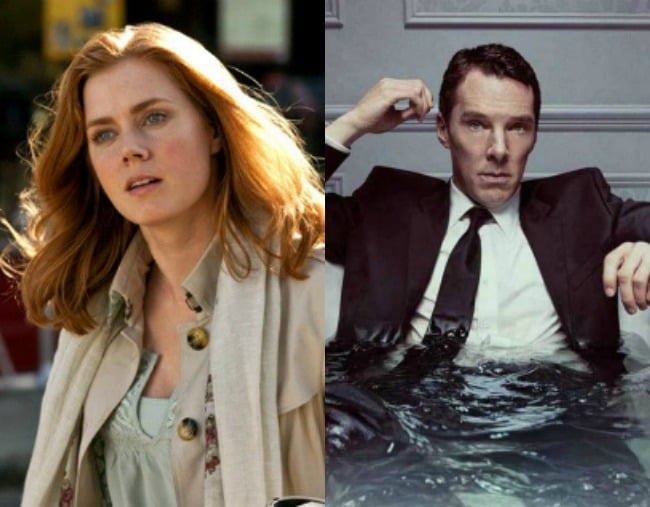 There's nothing better than getting home at the end of the day and sinking your teeth into a juicy new drama, the type of TV show that will hook you in mind, body and soul.
If smart, well-scripted and compelling dramas are your cup of tea, you'll be happy to know that there are two new options coming to our screens for you to chat with your friends about – because as any true TV friend knows, the best part about finding a new series is talking about it with your nearest and dearest.
Here are the two TV shows that will keep you completely glued to your couch for the rest of winter.
Sharp Objects
If there's ever been a series that proves prestige TV is one of the most brilliant art forms we have access to in this day and age it is Sharp Objects.
The new series is based on Gone Girl author Gillian Flynn's #1 New York Times bestseller debut novel of the same name, so you know you're in for sharply crafted and unexpected ride right from the very beginning.
In fact, Sharp Objects is so good it drew Oscar-nominated actress Amy Adams away from the world of Hollywood blockbusters and into the land of TV just so she could take on a role as meaty as this one.
Adams stars as the show's complicated protagonist, Camille Preaker, a newspaper reporter who is sent by her editor to her hometown of Wind Gap in Missouri to investigate the mysterious murders of two young girls so she can write a colourful human interest piece.
However, the more Camille dives into the mystery of the small town she ran away from and reconnects with her estranged family, the more the cracks in her own past begin to show and the audience quickly learns that someone in this town has been hiding a dark secret.
Sharp Objects is the best kind of dramatic slow burn. Each of the eight episodes will drip-feed you little pieces of the mystery as the series builds to a climax that, just quietly, will leave your jaw on the floor.
If you loved the way the storylines in Big Little Lies unfolded on screen and how you could practically feel the tension vibrate off the screen, then get ready for that same sensation to hit you again as Jean-Marc Vallée has also stepped in to direct here.
Sharp Objects pushes the boundaries of how dark a TV drama can really go, but it's a story so well told you will not be able to look away. If you missed the first episode you can stream it on demand now, with a new episode dropping weekly express from the US.
Trailer: Amy Adams is TV's new 'broken woman' in Sharp Objects.
READ MORE: A review of Sharp Objects and TV's "broken woman".
Patrick Melrose
If there was ever a character that legendary actor Benedict Cumberbatch was born to play, it is the title role in the highly anticipated drama series Patrick Melrose.