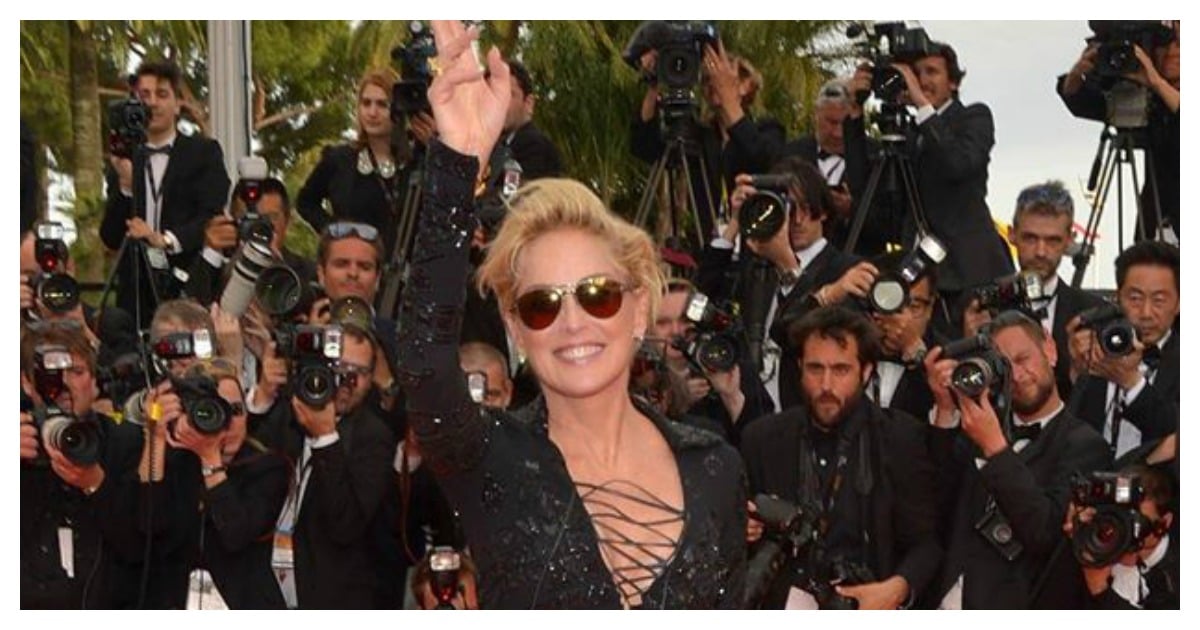 Sharon Stone has been dumped from a major Cannes Film Festival event after making outlandish demands, being replaced by none other than reality television darling, Kim Kardashian West.
Originally set to be the special guest of luxury jeweller de Grisogono's party, 58-year-old Stone requested a $300,000 appearance fee, eight rooms at the Hotel du Cap-Eden-Roc for a week, and a private jet.
Now, given that Hollywood rarely talks, it's hard to know if this request is in fact outlandish, or on par with what other celebrities of a similar calibre would demand. But to someone who routinely eats tinned tuna on toast, I'm going to say that it seems like she was asking a lot.
Kim Kardashian West is a firm believer that diamonds are a girl's best friend. Source: Instagram.
But Stone's diva demands were quickly dispatched when organisers put in a last minute call to momager extraordinaire, Kris Jenner.
Ever the professional, Kardashian West Instagrammed snaps of both the incredible jewels and the party itself to her 70.6 million Instagram followers, and was said to have made no demands and proved herself to be a delight to work with.
That's right - Kim has no demands and is a delight.
Posing up a storm on the Cannes red carpet, Kim Kardashian West. Source: Instagram.
Cannes being Cannes, the party was a wild one, with the likes of Hollywood veterans Chris Tucker and Robert De Niro rubbing shoulders with models Bella Hadid and Kendall Jenner.
And at one point the party was said to be so packed the only way out for Oscar winner Leonardo DiCaprio was over a wall, which he scaled. Ah Leo, never change.
This is not the first controversy of the 2016 festival, with Susan Sarandon publicly speaking out against the child molestations claims against Woody Allen, and Blake Lively being accused of cultural appropriation.
Kim accepts her "Break the Internet" Webby Award.